"Can so many misunderstandings lead to true love?"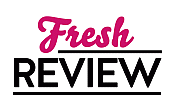 Reviewed by Make Kay
Posted October 5, 2019

Romance Historical | Romance Erotica Sensual
TO WED A WILD SCOT is Anna Bradley's second offering in the series. Bradley's writing can be hit or miss for me, and TO WED A WILD SCOT is unfortunately in the miss category. So much of the problems of our characters could have been resolved by people actually talking to one another through honest communication.
Lady Juliana Bernard is sole daughter of the Marquess of Graystone, who is in rapidly failing health. Her father, who seems to have developed dementia, has been manipulated by the villain of the story into stipulating that Juliana must marry in order to retain custody of her little niece Grace. Juliana loves Grace fiercely, and so she schleps across Scotland to track down her missing best friend since childhood, Fitzwilliam Vaughan, the sixth Duke of Blackmore. Fitz has discovered his brother and the clan he was separated from at birth and is living in Scotland for the nonce. Fitz and Juliana have had an understanding since childhood that they will be betrothed, and Juliana desperately needs Fitz to return to England and marry her so she can keep her niece out of the villain's clutches. It's all a bit havey-cavey, but it makes perfect sense in Romancelandia, believe me.
Enter Logan, Fitz's long-lost brother. Logan has grown up in the Highlands, and has been the acting laird, keeping his clan together as best he can in the midst of the Highland Clearances. He's seen Scots killed and beggared due to the greed of English aristocracy, and he's not above some chicanery to make sure that his newly discovered brother acts for the benefit of his Scottish clan and not for the benefit of his English ducal pocketbook. Logan has burned the letters that Fitz and Juliana have been sending each other, and now Juliana is in a pickle with a rapid need for a quickly-acquired husband.
So doesn't it make sense for Logan to step up and marry Juliana since he's the reason that she's in so much trouble? Having noble reasons that you use to justify your wrong deeds doesn't excuse your behavior. Logan comes across as a jerk through most of the beginning of the book, to be honest. And neither Logan or Juliana can manage to be honest about their feelings or motivations, which proved frustrating time and time again. So much of their strife and discord could have been dealt with by conversing as mature adults.
While all ends well, given their behavior separately and together, I found it hard to root for Logan and Juliana as a couple. Nonetheless, I am hopeful that Anna Bradley will give us a couple I have more wholeheartedly cheers for in the forthcoming third book in this series, For the Sake of a Scottish Rake. Bradley's TO WED A WILD SCOT has some great background material and characters, with a hero and heroine who managed to reach true love despite often standing in their own way.
SUMMARY
Some brides like it wilder...

A single lady of birth, beauty, and large fortune should not have this much trouble making a match. Yet after two failed betrothals, Lady Juliana Bernard is in a bind. She must find a husband at once or lose guardianship of her beloved niece. Her childhood friend the Duke of Blackmore is her last, best hope, but once she tracks him down in Scotland, she receives startling news.

First, the duke is already engaged. Second, it's his brother Logan's fault Juliana is now lacking a bridegroom. So, what's a lady to do when she's lost her betrothed? Marry his scandalous brother, the Laird of Clan Kinross.

Wooing does not go well at first. But just as Juliana begins to welcome the boisterous but tenderhearted Scot into her life (and her bed), secrets come between them once more. And it will take a determined husband indeed to ensure that a marriage begun in haste leads not to heartache...but to love.
Excerpt
Juliana turned in a circle, unsure what to do.
What did a bride do on her wedding night, while she waited alone in her new husband's bedchamber for him to join her? She didn't have an answer, so she wandered about aimlessly for a bit, until she found herself back at the dressing table.
The night rail—yes, she'd change into that. Logan could walk in at any moment, and she'd just as soon be prepared when he arrived. She stepped carefully out of her wedding gown and petticoat, slipped out of her corset, then paused, unsure what to do next.
Was she meant to wear her chemise under the night rail? It seemed silly, given that Logan would remove whatever she was wearing. Unless…would he remove it? Or was the thing meant to be done quickly, without removing one's clothing?
She didn't know! She'd simply have to do what she thought best, and hope it was the right thing.
She dragged her chemise over her head and hurried into the night rail, but when she caught sight of herself in the dressing table mirror, she gasped. Dear God, she could see right through it! It was so thin and sheer she could see…
Juliana snatched up the matching dressing gown. She tugged it on, wrapped it tightly around her body and studied herself in the mirror. The dressing gown was as sheer as the night rail, and didn't hide her curves so much as reveal glimpses of them, half-hidden under two entirely insufficient layers of fabric.
Very well, then. She'd wait for Logan in the bed, with the covers pulled up to her chin. She rushed to the dressing table and snatched the pins from her hair, then hurried through an arched doorway, hoping to find the bed on the other side of it.
She found it, and the sight of it brought her to an abrupt halt.
It was enormous.
Juliana stared at it in dismay. Four massive posts rose from each corner. They were so tall they nearly met the ceiling, and sumptuous, dark green silk hung from a heavy, carved wood canopy. It was gigantic, imposing, aggressively masculine, and so high she'd need a step stool to get into it.
Either that, or a running start.
She was still staring at the bed, biting her lip and debating whether or not she should drag the dressing table chair over when she heard the outer door open behind her.
"Juliana?"
Logan's deep voice sent a shiver up her spine. "I'm in here," she called, then cringed at the telltale squeak in her voice.
She heard some rustling from the other side of the door, then Logan's footsteps drawing closer. "Are you—" he began, but then trailed off with a rough breath.
Juliana turned to find him standing in the doorway. He'd already removed the tartan cape, his jacket and his cravat. That alone would have been enough to disconcert her, but it was the look on his face that made her eyes go wide.
He was staring at her, naked heat in his blue gaze. He'd looked at her with desire before, but this…
Juliana swallowed. He looked as if he wanted to drag her to the bed and devour her as if she were a dish of cranachan. Why was he—
Oh, no. He could see the outline of her body through the dratted night rail! The candlelight behind her was shining through the fragile muslin, revealing every curve and hollow.
Scalding heat washed over her cheeks and neck. She snatched at the edges of the dressing gown to wrap it more tightly around her, but Logan's husky voice stopped her.
"Don't."
She froze, her fingers twisted in the sheer fabric.
He came across the room and stopped in front of her. "There's no need for you to be shy, mo bhean. I'm your husband now, and I think you're…" He glanced down her body, and his throat moved in a rough swallow. "Àlainn. Beautiful."
"You do?"
He laughed softly and reached out to drag a finger over the narrow band of ribbon at her neckline. "I didn't think I'd been subtle about it, but you sound surprised."
He continued to stroke that finger over her, the tip of it brushing against her skin. Juliana's breath quickened, and her eyelids became so heavy they sank to half-mast. She wouldn't have thought such a big, powerful man could touch her so gently.
"Get in the bed," he murmured. "I'll join you there in a—"
"No. I can't."
Logan had been gazing down at her with sleepy eyes, but that made him frown. "You can't? We talked about this, Juliana. The marriage isn't legal unless we consummate it."
"No, no, it's not that. I mean…it's too high." She waved a hand toward the bed, her cheeks heating. "It looks like it was made for a giant."
Logan's lips curved. "My wee wife."
Juliana let out a relieved breath. That smile, the glint of humor in his blue eyes—this was the Logan she knew, the man she'd begun to trust. "I'm not wee, though I confess I could use a little help getting—" She gasped as Logan slid an arm across her back, another under her knees and swept her up into his arms. "Logan!"
"You are wee, but I don't mind." He carried her to the bed, his chest and shoulder muscles shifting against her as he lay her gently on her back. He stood for a moment, gazing down at her. "Fhìnealta. Uaine air leth-shùil bòcan," he murmured, his blue eyes glowing.
Juliana tried not to sigh.
---
What do you think about this review?
Comments
No comments posted.

Registered users may leave comments.
Log in or register now!