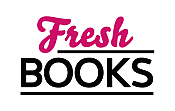 Sweet Romance + Thrilling Intrigue = February Best Reads
"The perfect blend of sexy, sweet, and small-town quirkiness wrapped up in Halloween scrumptiousness!"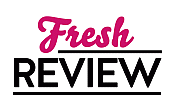 Reviewed by Miranda Owen
Posted September 28, 2019

THE BAKESHOP AT PUMPKIN AND SPICE is a Halloween-themed anthology with stories by Kate Angell, Allyson Charles, and Donna Kauffman that are all set around the same time period in the small town of Moonbright, Maine. Readers who enjoy reading about this small town, will also enjoy the previous anthology THE COTTAGE ON PUMPKIN AND VINE which includes stories by Kate Angell, Jennifer Dawson, and Sharla Lovelace. I normally don't read many anthologies, but both collections are loads of fun.
Each story in this anthology has Bellaluna's Bakeshop play some role in the lives of the featured couple. In "Sweet Magic" by Donna Kauffman, the heroine is Abriana "Bree" Bellaluna O'Neill. Bree is the granddaughter of Bellaluna's owner Sofia. For Bellaluna women, baking and magic are a birthright and Bree is a little conflicted about her magical baking skills. When Caleb Dimitriou and Bree first meet, the attraction is almost instantaneous. In addition to the obvious physical attraction, Caleb and Bree seem in perfect harmony about everything in life – especially cooking. For Caleb, the only thing stopping him from diving into a relationship is a logistics problem. Caleb only plans on being in Moonbright temporarily and he doesn't think Bree would leave her grandmother and the family bakery to be with him. For Bree, she worries that their attraction is only magic- induced and not real. These two characters are such sweeties and this story has a fairy tale feel to it. This first story does a nice job of setting up the sweet and sexy tone of the anthology.
In "Love Spells Disaster" by Allyson Charles, office manager Cassie Hie turns to magic in order to get the kind of man she thinks she wants. Disappointed by men she's dated in the past, and determined not to repeat her mother's mistakes, Cassie tries to cast spells to catch her boss' eye. Instead, she catches the eye of handyman hottie Chip. With an inauspicious introduction, Chip is under the impression that Cassie only wants somebody with money or social status. That's not the case. It's not so much that Cassie wants someone with money, but she wants companionship and security. In the past, she's fallen for men who were physically attractive, moochers, and unreliable. Cassie and Chip eventually realize that their initial impressions of each other were wrong and they can't help falling in love. I like how designing a haunted house together brings this couple closer. This is a good story for readers who enjoy a love story that has a rocky beginning.
I'm a huge Kate Angell fan, and "Sweet on You" is a prime example of why. At the opening of this story, Lara Shaw finds herself at a crossroads. She's recently and rudely dumped, informed that her rent will increase, and she needs to start looking for a new job. Rather than wallow in self-pity, Lara runs into Mayor Jack Hanson as she's going over her options. Lara and Jack went to school together and when fate throws them together and has them working together, an old attraction is allowed to bloom. As with the other stories in this collection, the balance between sexy and sweet is perfect and I love these characters. Kate Angell focuses on the main characters and the development of their relationship while still drawing an interesting and touching portrait of small- town life.
THE BAKESHOP AT PUMPKIN AND SPICE is the perfect blend of sexy, sweet, and small-town quirkiness wrapped up in Halloween scrumptiousness. I hope to read other books by these authors in the future, as well as more Halloween- themed anthologies.
SUMMARY
Every autumn, Moonbright, Maine, is the picture of charm with its piles of crisp leaves, flickering jack-o'-lanterns … and a touch of the sweetest kind of enchantment.

Witches, goblins, the occasional ghost—they're all sure to be spotted at the annual Halloween parade, where adults and children alike dress in costume to celebrate Moonbright's favorite holiday. And no place has more seasonal spirit than Bellaluna's Bakeshop, a family business steeped in traditional recipes, welcoming warmth—and, legend has it, truly spellbinding, heart-melting treats …

Between good-natured Halloween tricks, frothy pumpkin lattes, and some very special baked goods, for three Moonbright residents looking for love—whether they know it or not—the spookiest thing will be how magical romance can suddenly be …
---
What do you think about this review?
Comments
No comments posted.

Registered users may leave comments.
Log in or register now!