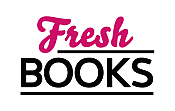 Best books for October
"Did someone commit murder over a Charles Dickens novel?"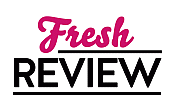 Reviewed by Debbie Wiley
Posted September 26, 2019

The hospital's charity auction for the new pediatric wing is coming up, and Addison "Addie" Greyborne has donated a Charles Dickens book worth quite a bit of money. Addie should be excited, as she's also celebrating that her bookstore, Beyond the Page, has been open for just over a year. However, Christmas brings memories of her family and fiance, all of whom have passed. To make matters worse, her former fiance's father, Jonathan Hemingway, has shown up and Addie distrusts everything about Jonathan and his womanizing behavior. Now, a woman associated with Jonathan is dead, and the Charles Dickens book is missing. Was it murder? And if so, who killed her?
MURDER IN THE FIRST EDITION is the third book in the Beyond the Page Bookstore series and the mystery reads easily as a standalone. However, there is a bit of a love triangle developing along with some past relationship issues that are further explored in the first two books in the series. Lauren Elliott does an excellent job at filling new readers in on the back history so they can jump right into the storyline, but some readers may prefer to read the first two books to see the development of the characters and relationships more.
I was a little worried when I read the first book in this series that Lauren Elliott wasn't going to give Addie time to truly grieve and brush over the death of her fiance. I'm glad to see that Lauren Elliott is allowing us to see the grieving process, including the impact that the holidays can have on a person dealing with a death. The story isn't mired in grief, however, as we also see Addie learning to make her way with new friends and family.
Any book that features a bookstore is bound to appeal to me, but MURDER IN THE FIRST EDITION adds another tempting factor by including a Charles Dickens book in the storyline. Christmas can be both beautiful and heartbreaking, depending on a person's situation in life and Lauren Elliott offers us the perfect picture of both. The mystery is intriguing, albeit a bit convoluted, but the ending is quite satisfying. I can't wait to read the next installment of the Beyond the Page Bookstore series and see what Lauren Elliott has in store for us!
SUMMARY
Addie Greyborne is preparing for the holidays at her bookstore in seaside New England--but a winter storm is coming, in more ways than one . . .

Addie's getting into the spirit for the upcoming Charity Auction--especially since she's got an 1843 copy of Charles Dickens's A Christmas Carol to donate. Her former colleagues at the Boston Public Library have confirmed that its worth runs toward the high five figures, which should help with the new pediatric wing. Her mood darkens, though, when a visitor from the past appears--Jonathan Hemingway, the father of her late fiancé. His presence stirs up sad memories for Addie, but also has her fuming when Jonathan, true to his womanizing ways, runs off for a lunchtime liaison with Teresa Lang, who's in charge of the auction.

Soon after, Addie heads to Teresa's office at the hospital--and finds the poor woman's dead body. What she doesn't find is her valuable first edition. What sort of Scrooge would steal from sick children and commit murder in the process? As a Nor'easter bears down and a mystery emerges about Jonathan's past, Addie must find out if she can appraise people's motives and characters as well as she can appraise rare books . . .
---
What do you think about this review?
Comments
No comments posted.

Registered users may leave comments.
Log in or register now!