"Gone but not forgotten. . ."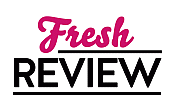 Reviewed by Sharon Salituro
Posted September 19, 2019

Allison is down on her luck: she lost her job and her husband, both for the same reason. Being a weather person, one night she blew up on TV, letting her cheating husband know just how she felt about him. Now she has a chance to house-sit for a couple in Opal Beach. Allison takes the job, never suspecting what it will lead to. . .
After getting settled in the house, Allison decides to check out the town. She goes to the best coffee place in town, and meets Tammy the owner, who becomes a fast friend. Tammy tells Allison about her friend Maureen who disappeared years ago. Tammy always felt that something had happened to Maureen and that her disappearance wasn't an accident, and asks Allison to help her find Maureen.
Allison is not sure how much she wants to get involved with this. Once back at the house, she meets her neighbors, Phillip, his wife Lorelei, and Phillip's brother Zeke. Their son Clau dated Maureen before her disappearance from Opal Beach. Could Clay have something to do with the mystery surrounding Maureen?
Then, things keep showing up on Allison's doorstep. First, a friendship necklace that Tammy had brought for her and Maureen, both of them getting half of the necklace. Soon after, Tammy calls Allison and tells her they are done looking for Maureen. Allison can't understand this as they are getting so close to more information. Then the unthinkable happens and Allison isn't sure who she can trust anymore. . .
ONE NIGHT GONE by Tara Laskowski is a book that I found had to put down. This storyline goes back and forth between Allison telling the story and Maureen telling the story. Laskowski shows the friendship that Tammy and Maureen had, and eventually reveals what becomes of both of them. Laskowski's novel is a thrilling mystery, with some romance thrown in as well. It is very suspenseful and worth the read!
SUMMARY
It was the perfect place to disappear...
One sultry summer, Maureen Haddaway arrives in the wealthy town of Opal Beach to start her life anew—to achieve her destiny. There, she finds herself lured by the promise of friendship, love, starry skies, and wild parties. But Maureen's new life just might be too good to be true, and before the summer is up, she vanishes.
Decades later, when Allison Simpson is offered the opportunity to house-sit in Opal Beach during the off- season, it seems like the perfect chance to begin fresh after a messy divorce. But when she becomes drawn into the mysterious disappearance of a girl thirty years before, Allison realizes the gorgeous homes of Opal Beach hide dark secrets. And the truth of that long-ago summer is not even the most shocking part of all...
---
What do you think about this review?
Comments
No comments posted.

Registered users may leave comments.
Log in or register now!