"A suspenseful and captivating hunt for a ruthless murderer!"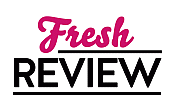 Reviewed by Audrey Lawrence
Posted September 19, 2019

The sight of the windswept marsh, the sound of the surf, and the long plaintive call of the herring gull slowly lift the spirits of Detective Inspector Mathew as he scans the familiar territory. Returning from his trip to his father's funeral, Venn is called to investigate a murder. Stopping to scan the familiar surroundings on the beach near Crow Point, Venn knows it well. Still, he is careful as he views the surroundings. A dead body had been reported with a stab wound and knowing it is a crime scene and he reacts accordingly. Who was this unknown man and why had he been killed?
As Venn's team continues their investigation to identify the unknown man and his death, a woman with Down's Syndrome is reported missing. As DI Venn and his team from Barnstaple frantically search all slim leads to find her, they wonder. Are the crimes connected or not?
Ann Cleeves, the internationally acclaimed and award-winning author of both the Vera and Shetland books and television series, has moved in a new direction with a different location and a fresh cast of characters with DI Venn and an intriguing group of police officers in THE LONG CALL. Set in southwest England, Cleeves also does an outstanding job in bringing forth the natural beauty of coastal North Devon with this latest series, Two Rivers, which is set between the Taw and Torridge rivers where they join to flow to the sea.
Cleeves' fame is international as her novels have been translated in over 20 languages and THE LONG CALL is certainly going to be another hit with her many fans around the world as well as gaining her many more new admirers. Cleeves' top strength is her talent at writing strong character-driven novels and THE LONG CALL is no exception.
Venn is an intriguing leader, compassionate and introspective, a more formal detective of few words with a strong preference for investigating outside of the office for personal and professional reasons. His husband, Jonathan, is the more light-hearted and causal of the pair and works at The Woodward, a sanctuary center for adults with physical or developmental challenges. All supporting characters are also realistically described. I am particularly taken with DS Jen Rafferty who left an abusive relationship with her kids to start a new life with the Devon and Cornwall Police and now jiggles and balances her home life with teens and her police job's erratic hours. As both a stand-alone or a terrific start to a new series, THE LONG CALL is definitely very intriguing and suspenseful with a focus on issues of abusive relationships and care for the needs of vulnerable people. This police procedural novel has a complex multi-layered and intertwining plot that is both psychological as well as investigative, especially as DI Venn as grapples with his feelings for The Brethren, their control over his formative and now estranged family, as well as their influence on the cases involved. While the storyline is complex, the story is still easy to follow but tricky to determine the whodunit as revealed in the surprising conclusion.
If you are a mystery, police procedural fan or a long time fan of Cleeves' books and/or TV series, there is definitely lots of excellent reading ahead as you follow the smallest of clues and the adventures of the investigative team in THE LONG CRY! A brilliant new series and the start of many new developments! I really am looking forward to the next mystery in the series!
SUMMARY
From Ann Cleeves—bestselling and award-winning author of the Vera and Shetland series, both of which are hit TV shows—comes the first in a gripping new series.
"Ann Cleeves is one of my favorite mystery writers."—Louise Penny
In North Devon, where two rivers converge and run into the sea, Detective Matthew Venn stands outside the church as his father's funeral takes place. Once loved and cherished, the day Matthew left the strict evangelical community he grew up in, he lost his family too.
Now, as he turns and walks away again, he receives a call from one of his team. A body has been found on the beach nearby: a man with a tattoo of an albatross on his neck, stabbed to death.
The case calls Matthew back into the community he thought he had left behind, as deadly secrets hidden at its heart are revealed, and his past and present collide.
An astonishing new novel told with compassion and searing insight, The Long Call will captivate fans of Vera and Shetland, as well as new readers.
---
What do you think about this review?
Comments
No comments posted.

Registered users may leave comments.
Log in or register now!