"Misdirecting princess meets her match in an escaped slave and former prince. . ."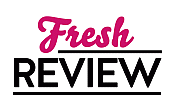 Reviewed by Make Kay
Posted September 5, 2019

THE ORCHID THRONE is the first book in the new Forgotten Empires series by fantasy romance author Jeffe Kennedy. There isn't an obvious connection to her other various Twelve Kingdoms fantasy series, but it's got a similar vibe, and I'm expecting to have some slim connection to other worlds as we get further into the series. Something I really enjoy about Kennedy's adventures is how her characters grow and mature as the storyline plays out. Kennedy's female characters have strong inner cores of tempered steel, even if they don't realize it themselves as the beginning of the story.
Euthalia is the queen of the island kingdom of Calanthe. She's been juggling the needs of her kingdom and keeping it (relatively) free of the evil tendrils of influence of the vile emperor that she is betrothed at a distance, too. Euthalia is mildly helped by the underground magic of her kingdom and by the living magical flower ring she received from her father the king at this death, known as The Abiding Ring. Euthalia has been faking it 'til she makes it because her father died before she got much training. But boy howdy, she is a great faker. I liked watching her scheme and manipulate those around her for the benefit of her land and her subjects. It's also very enjoyable to watch her taken down a peg or two by the unexpected barbarian Conri, former Crown Prince of Oriel.
Conrí is known as the Slave King, and he's gloriously untrammeled and uncouth. He was thrown into the mines as a child along with his father, to work as slave labor in order to harvest the explosive rock that the emperor Anure uses to subjugate his conquered lands. Conri is full of bitterness and just wants to live long enough to kill Anure. I have such great sympathy for him as a character! The wizard Conri rescued tells him that he must marry Euthalia in order to get access to The Abiding Ring if he wants to defeat the malignant emperor. Conri is game to try but doesn't think he has much chance with what he assumes to be the vain and frivolous queen. I'm hard-pressed to say if I like the downtrodden Conri or the feisty and tricksy Euthalia more.
Watching these two circle each other and figure out that there is a lot more going on beneath the surface for each other's character is entertaining. THE ORCHID THRONE is more subdued than some of Kennedy's other more recent offerings, but its intriguing enough to make me anticipate getting my hands on book 2, which won't be until 2020. Kennedy is dependable in writing diverting stories of magic and glorious deeds, although the power of the magic is more muted here in this first of the series. I'm hoping we see more of Euthalia's connection to the land in book 2, and I can't wait for Anure to get his comeuppance.
SUMMARY
In the Forgotten Empires magic is forbidden, dreams are destiny, and love is the greatest power of all…
A PRISONER OF FATE
As Queen of the island kingdom of Calanthe, Lia will do anything to keep her people free—and her secrets safe—from the mad tyrant who rules the mainland. Guided by a magic ring of her father's, Lia plays the political game with the cronies the emperor sends to her island. In her heart, she knows that it's up to her to save herself from her fate as the emperor's bride. But in her dreams, she sees a man, one with the power to build a better world—a man whose spirit is as strong, and whose passion is as fierce as her own…
A PRINCE AMONG MEN
Conrí, former Crown Prince of Oriel, has built an army to overthrow the emperor. But he needs the fabled Abiding Ring to succeed. The ring that Lia holds so dear to her heart. When the two banished rulers meet face to face, neither can deny the flames of rebellion that flicker in their eyes—nor the fires of desire that draw them together. But in this broken world of shattered kingdoms, can they ever really trust each other? Can their fiery alliance defeat the shadows of evil that threaten to engulf their hearts and souls?
---
What do you think about this review?
Comments
1 comment posted.
Re: Misdirecting princess meets her match in an escaped slave and former prince. . .

Sounds like a book I would like to read!
(Dale Kirk 4:47pm September 29)
Registered users may leave comments.
Log in or register now!