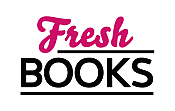 Sweet Romance + Thrilling Intrigue = February Best Reads
"Did someone purposely kill the ultralight pilot?"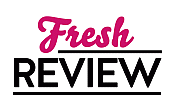 Reviewed by Debbie Wiley
Posted September 1, 2019

It seemed like the perfect mix of vacation and work for Maggie McDonald. Maggie's best friend, Tess Olmos, recommended Maggie's professional organizer services to Tess' cousin, Renée Alvarez, for help with organizing a property management company on the beautiful coast of the Monterey Bay National Marine Sanctuary. A third-floor ocean view condo was promised as part of the deal, but things quickly turn south when the promised condo isn't on the third floor and is reminiscent of a crime scene both in odor and looks. Worse yet, her sons discover a downed ultralight aircraft and help rescue the pilot. Unfortunately, the pilot dies and now Maggie and her sons, Brian and David, are in the spotlight of a murder investigation where their innocence is being questioned. Can Maggie and her husband, Max, rely on their friends to visit them in Monterey Bay and help solve another murder?
CLIFF HANGER hits hard emotionally as we watch Brian and David endure scrutiny from law enforcement and the news media. Mary Feliz does a marvelous job at showing us the kind of anguish that misdirected grief and the news media can cause. I love seeing how Maggie and Max work together as a family with Brian and David, allowing them room to grow and mature. I have to admit that it did surprise me just a little bit, however, when Maggie let Brian and David camp out overnight considering the concerns the family had about what was going on at the condo resort.
The descriptions of Monterey Bay National Marine Sanctuary are breath-taking! I want to stroll along the beach and watch the whales right along with the McDonald family (although admittedly without all the criminal drama they endure!). I love the enthusiasm Brian and David, in particular, have for the joy and beauty they get to experience.
CLIFF HANGER is the fifth book in the Maggie McDonald series, and wow, this series just gets better and better with each installment! New readers can easily jump right in and enjoy CLIFF HANGER as Mary Feliz provides readers with some information on Maggie and Max's group of friends, but I suspect readers will be intrigued by the oh so mysterious Rocket! If you haven't read a book by Mary Feliz, CLIFF HANGER is the perfect story to dive into and see what you think!
SUMMARY
When a hang-gliding stranger is found fatally injured in the cliffs above Monterey Bay, the investigation into his death becomes a cluttered mess. Professional organizer Maggie McDonald must sort the clues to catch a coastal killer before her family becomes a target . . .

Maggie has her work cut out for her helping Renée Alvarez organize her property management office. Though the condominium complex boasts a prime location on the shores of the Monterey Bay National Marine Sanctuary, aging buildings and the high-maintenance tenants have Renée run ragged. But Maggie's efforts are complicated when her sons attempt to rescue a badly injured man who crashed his ultra-light on the coastal cliffs.

Despite their efforts to save him, the man dies. Maggie's family members become the prime suspects in a murder investigation and the target of a lawsuit. Her instincts say something's out of place, but solving a murder won't be easy. Maggie still needs to manage her business, the pushy press, and unwanted interest from criminal elements. Controlling chaos is her specialty, but with this killer's crime wave, Maggie may be left hanging . . .
---
What do you think about this review?
Comments
No comments posted.

Registered users may leave comments.
Log in or register now!