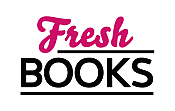 Sweet Romance + Thrilling Intrigue = February Best Reads
"A medieval dream in modern days..."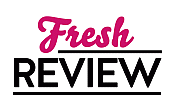 Reviewed by Svetlana Libenson
Posted August 29, 2019

Zhorzha "Zee" Trago is a woman who is familiar with life's struggles, from helping her sister LaReigne look after Marcus to trying to deal with her mother's hoarding and just trying to survive whatever life throws her away. A daughter of a notorious bank robber, she is all too familiar with the dark side of life, be it running an occasional marijuana run, not feeling welcomed by anyone - even her family members, to volatile relationships. Zee has grown very prickly and highly independent, therefore not welcoming Gentry Frank's affections and declarations of him being her champion and knight in shining armor.
Gentry Frank is definitely one of the most interesting male protagonists that I have seen in literature: he is autistic, speaks in Middle English in his chapters, and has an entourage that he often talks to, who include the Witch, the Black Knight, Hildegard, and Gawen. He is also much more settled than Zee, owning land where he is building the castle by hand and is close to his adopted mother and father as well as siblings. Yet the Witch chose Zee to be his lady, and he often addresses her as such: Lady Zhorzha. Definitely a chivalrous gentleman fascinated by knights and Medieval Ages, he is truly oath-bound to Zee and will do whatever he can for her.
THE RECKLESS OATH WE MADE by Bryn Greenwood really veered between the romantic comedy and romantic suspense elements, not settling on either. And for those who aren't comfortable with drug use in literature, there is mention of it in there. Although this is my first novel by Bryn Greenwood, she truly shone in creating characters that will create tattoos inside the mind, and I was saddened to reach the end of the tale and am hoping to meet Gentry and Zee again one day.
For a wonderful and unique tale of a slow burn relationship between a woman that is hardened by life and a man that prefers the Middle Ages to the world of today, THE RECKLESS OATH WE MADE by Bryn Greenwood will be the right fit.
SUMMARY
A provocative love story between a tough Kansas woman on a crooked path to redemption and the unlikeliest of champions, from the New York Times bestselling author of All the Ugly and Wonderful Things
Zee is nobody's fairy tale princess. Almost six-foot, with a redhead's temper and a shattered hip, she has a long list of worries: never-ending bills, her beautiful, gullible sister, her five-year-old nephew, her housebound mother, and her drug-dealing boss.
Zee may not be a princess, but Gentry is an actual knight, complete with sword, armor, and code of honor. Two years ago the voices he hears called him to be Zee's champion. He's barely spoken to her since, but he has kept watch, ready to come to her aid.
When an abduction tears Zee's family apart, she turns to the last person she ever imagined--Gentry--and sets in motion a chain of events that will not only change both of their lives, but bind them to one another forever.
---
What do you think about this review?
Comments
No comments posted.

Registered users may leave comments.
Log in or register now!