"Murder in 1930s Kenya - a shock on Lady Georgiana's honeymoon!"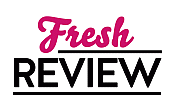 Reviewed by Clare O'Beara
Posted August 29, 2019

Lady Georgiana has married Darcy O'Mara in LOVE AND DEATH AMONG THE CHEETAHS, the thirteenth book in the charming Her Royal Spyness murder mystery series. After a few days alone on a houseboat, they head off on honeymoon to Kenya, a lengthy and costly trip which Georgie later learns has been paid for by the British Government. Darcy is an observer and occasional agent for the Foreign Office, though not ostensibly in their employ.
Lord Cheriton, a womaniser and racist, is one of the people they meet in Happy Valley. Another is Lady Idina, quite happy to be the object of womanising. More respectable ladies don't mix with her. But the small expatriate community is about to be struck by LOVE AND DEATH AMONG THE CHEETAHS. We only meet one fur-bearing cheetah, so the title must be a pun on cheaters. Bed-hopping is the local sport among the bored, gin-swilling, sometimes fascist landowners, and Georgie is continually and silently shocked. Also travelling in Kenya are the Prince of Wales, David, and his amour Wallis Simpson. Georgie has been asked by the Queen to keep a discreet eye on their relationship. Darcy admits he's out here to follow a jewel thief, and there are also some international affairs which warrant a report since this is the 1930s and Hitler is making chaos likely in Europe.
With all this occurring, is there room in the book to discuss the status of the native peoples? We met a few of them, household servants, and learn some differences between tribes. We see how they have been pushed off land where they grazed cattle and are now beaten or dismissed for perceived mishandling of the landowner's cattle. Georgie, who has a commoner side of her family, is sympathetic to these handsome people, speaks to them as individuals, in a way that the boorish big game hunters don't.
A word of warning to mystery fans; most of the book is occupied with the lead up to the murder. By the time it occurs, we know all the characters well. Rhys Bowen has carefully recreated the life and times of her 1930s heroine and in LOVE AND DEATH AMONG THE CHEETAHS has certainly given Georgie and Darcy a honeymoon to remember. As well as enjoying the story greatly, I learned a lot and I love the unusual historical setting.
SUMMARY
Georgie and Darcy are finally on their honeymoon in Kenya's Happy Valley, but murder crashes the party in this all-new installment in the New York Times bestselling series.
I was so excited when Darcy announced out of the blue that we were flying to Kenya for our extended honeymoon. Now that we are here, I suspect he has actually been sent to fulfill another secret mission. I am trying very hard not to pick a fight about it, because after all, we are in paradise! Darcy finally confides that there have been robberies in London and Paris. It seems the thief was a member of the aristocracy and may have fled to Kenya. Since we are staying in the Happy Valley—the center of upper-class English life—we are well positioned to hunt for clues and ferret out possible suspects.
Now that I am a sophisticated married woman, I am doing my best to sound like one. But crikey! These aristocrats are a thoroughly loathsome sort enjoying a completely decadent lifestyle filled with wild parties and rampant infidelity. And one of the leading lights in the community, Lord Cheriton, has the nerve to make a play for me. While I am on my honeymoon! Of course, I put an end to that right off.
When he is found bloodied and lifeless along a lonely stretch of road, it appears he fell victim to a lion. But it seems that the Happy Valley community wants to close the case a bit too quickly. Darcy and I soon discover that there is much more than a simple robbery and an animal attack to contend with here in Kenya. Nearly everyone has a motive to want Lord Cheriton dead and some will go to great lengths to silence anyone who asks too many questions. The hunt is on! I just hope I can survive my honeymoon long enough to catch a killer. . .
---
What do you think about this review?
Comments
No comments posted.

Registered users may leave comments.
Log in or register now!