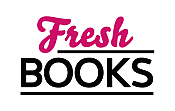 Sweet Romance + Thrilling Intrigue = February Best Reads
"What if you woke up thinking you might not be who you spent your whole life thinking you are?"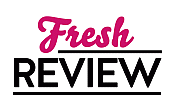 Reviewed by Teresa Cross
Posted August 26, 2019

A GIRL NAMED ANNA will not only touch your heart, but also make you fear your unexplained dreams. Lizzy Barber wrote a winner here with its suspense that makes you hold your breath at times, as you are completely absorbed in the novel! Literally, this novel is a winner since it won the Daily Mail and Random House First Novel Prize in 2017. Named then as My Name Is Anna, this is Barber's first novel and truly shows her writing talent.
Anna was raised in a strict household with just her and her mamma. Always trying to follow mamma's rules, she one day goes to Astroland amusement park, which mamma forbids, and Anna finds many things familiar about it. Later she receives a letter in the mail addressed to her but by a different name. Anna now has questions about dreams she has had and the familiar place that she cannot seem to get over.
Rosie has grown up not knowing her sister who disappeared fifteen years ago. She lives in her shadow and does not remember much about her. After not finding any concrete leads for so long, the funds that were dedicated to her search are drying up, and Rosie vows to find her sister before it is too late no matter that cost.
With strong characters that you find yourself thinking about long after the novel is finished, A GIRL NAMED ANNA written by Lizzy Barber will surely touch your heart. There are parts of the novel that will cause you to cry and leave you with empathy for them because of her superb writing. A GIRL NAMED ANNA is one suspense novel that I must encourage everyone read! I cannot wait for her next one!!!
SUMMARY
If your whole life is a lie, who can you trust?

Raised in a quiet rural community, Anna has always been taught that her mamma's rules are the only path to follow. But, on her eighteenth birthday, she defies her mamma for the first time in her life and goes to Astroland. She's never been allowed to visit Florida's biggest theme park, so why, when she arrives, does everything about it seem so familiar? And is there a connection to the mysterious letter she receives that same day—a letter addressing her by a different name?

Rosie has grown up in the shadow of the missing sister she barely remembers, her family fractured by years of searching without leads. Now, on the fifteenth anniversary of her sister's disappearance, the media circus resumes as the funds dedicated to the search dry up, and Rosie vows to uncover the truth herself. But can she find the answer before it tears her family apart?

Winner of the Daily Mail First Novel Competition, A Girl Named Anna is a psychologically riveting read that introduces Lizzy Barber as an outstanding new voice in suspense fiction.
---
What do you think about this review?
Comments
No comments posted.

Registered users may leave comments.
Log in or register now!