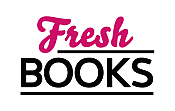 Finish off the year with great December reads
"Roses are Read..."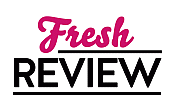 Reviewed by Jennifer Rummel
Posted August 22, 2019

Mystery Cozy | Mystery Book Lover
Lindsey Norris is happily engaged, so she's surprised when a new library patron starts paying her extra attention. At first, she brushes off her discomfort after he thanks her for helping him research. But when he shows up at her house after work one night, he's clearly crossed a line. She politely but firmly rejected his advances. Aaron Grady doesn't take the hint. He shows up at the library the next day and watches Lindsey. She calls her police friend, who stops by the library to have a chat with the man. The policewoman bans him from the library. Aaron takes offense and seeks revenge. Going to the mayor, he threatens a lawsuit. After he approaches Lindsey and her fiancé at a restaurant, Lindsey becomes scared. Her friends rally around her, hoping to make her feel safe again.
The next morning when she and Robbie arrive to open the library, they spot Aaron. They assume he's waiting for her, but he's been murdered and propped up against the outside wall. Lindsey and her fiancé are the number one suspects; neither of their alibis clears them. Lindsey's determined to uncover the truth to clear their names and hopefully put this whole mess behind her.
WORD TO THE WISE is the tenth book in the charming Library Lover's Mystery series and is a fantastic addition. This cozy tackles the important and often overlooked topic of stalking in the #MeToo movement. Jenn McKinlay weaves the feminist storyline expertly through the book from the firm polite confrontation on the heroine's part to the politicians weighing in. It's always a treat reading about these characters and this charming small town. As usual, this book contains a guide to hosting your own library crafternoon complete with book questions, craft instructions, and recipes. Readers will be anxious to read the book to discover how everything plays out with Mrs. Cole and that Christmas wedding.
SUMMARY
It's no-holds-barred murder, in the latest page-turning Library Lover's Mystery from the New York Times bestselling author of Hitting the Books.

Lindsey Norris is finally getting married to the man of her dreams--but it's not all roses for Briar Creek's beloved library director, as gardening enthusiast and town newcomer Aaron Grady gives the term "book lover" a whole new meaning. Inappropriate looks and unwelcome late-night visits to Lindsey's house have everyone from the crafternooners to Lindsey's fiancé, Sully, on edge.

When Grady's dead body is found staged outside the library and all the clues point to Sully, Lindsey knows it's up to her to dig through the hidden chapters of Grady's previous life to find the real culprit and clear Sully's name. But becoming a thorn in the killer's side is not without its consequences, and the closer Lindsey gets to the truth, the more determined the murderer is to make her just a footnote.
---
What do you think about this review?
Comments
No comments posted.

Registered users may leave comments.
Log in or register now!