"Work to death or love for life - easy choice!"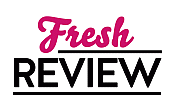 Reviewed by Annetta Sweetko
Posted August 22, 2019

Erotica Paranormal | Romance Paranormal | Romance Erotica Sensual
Audrey Brennan gets a wake-up call when a panic attack brought on by the stress of her job sends her straight to the hospital. Released from the hospital, Audrey needs to decide on her life, but before she can do anything, the beautiful tapestry she had found takes her to another world. This FABRIC OF FATE takes her from her world into another that opens her up to many possibilities.
Abrah Dannon and his brother Heroc live in a world with few women, and those are treated with honor and respect. The legend that all men dream of in the world of in Javara is that a tapestry will bring them a woman of their own. If this happens, the brothers will have three days, using all their sensual skills and wiles, to make her want to stay. If they don't succeed, then she will be gone forever.
FABRIC OF FATE is book six of the sensually romantic Tapestries series by author N.J. Walters. Abrah and Heroc had all but given up hope of finding a wife, for in the world of Javara the brothers share a wife, though one legally marries her the other spends time with her. Dropped into this world had Audrey delighted and confused. In her ad executive world, she was all about working herd, beating out the opponent and watching her back, so the next person working their way up the ladder doesn't step over her. She had already begun to wonder if that was all there was to life when she was whisked into the arms of Abrah and Heroc. For Audrey the problem was not the strange world it was that someone else was deciding for her, she needed control and in the end, it was her decision on what she should do for herself and the two men who come to mean the world to her.
Ms. Walter's tapestries series might follow a formula with two men, one woman, a rather primitive world, and a tapestry that saves the woman. But, each book is different in the main characters; the men might be warriors, but their personalities are different, the people around them might be loving or fearful depending on circumstances in the keep as is the situation that causes the tapestry to bring the woman to Javara. In the case of FABRIC OF FATE, Audrey had to choose between a career that was killing her and a world that is so far out of her realm and two men that come to love her. Sounds like an easy choice, but it had to be of her choosing and needless to say - she chose well.
FABRIC OF FATE is a fun romp with a lot of sensual pleasures, emotions that will break your heart and make you sigh in pleasure and relief, and the happily ever after that everyone deserves.
SUMMARY
Having given everything to her career, Audrey Brennan is suddenly forced to confront how empty her life has become when an illness lands her at home for extended bed rest. But before she can take stock and figure out what to do next, a beautiful and magical tapestry whisks her away into the arms of two gloriously sensual warriors. Audrey's certain it was all just a dream brought on by her medication and exhaustion, but knowing she has denied herself too many pleasures, she decides to indulge herself in the fantasy for as long as it will last.
Abrah Dannon has all but given up hope of ever finding a loving bride, and when a magical tapestry delivers the kind and beautiful Audrey to him and his brother Heroc, he is torn between rejoicing and fearing that Audrey will leave. Because the rules of the tapestry are clear: if they wish to win her heart, he and Heroc will have three days to take Audrey to unimagined erotic heights and shower her with unquestioning devotion—or else lose her forever.
As the brothers devote themselves fully to winning Audrey body and soul, she finally comes to understand that both the men and the choice facing her are real. And with time running out, Audrey must decide whether to return to the unfulfilling life she once knew or give herself over to the promise of this strange new world filled with endless passion and enduring love . . .
---
What do you think about this review?
Comments
No comments posted.

Registered users may leave comments.
Log in or register now!