"Will their bond as sisters prove stronger than a curse?"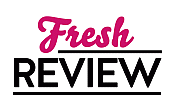 Reviewed by Svetlana Libenson
Posted August 15, 2019

Liba and Laya have long known a peaceful and lonely life in Dubossary, a shtetl on the border of Ukraine and Moldova. One night, their father's hidden history comes barrelling through a door in a form of an uncle they never knew and of untold secrets that eventually will dare to pull them into the dark forces that will test their spirit and bond. While one sister is forced to fight her inner nature as well as her feelings towards one boy, the other becomes enmeshed within a curse that will cost her life and family. Can the older sister rescue her younger sister, or will the curse tear through the bond that has long bonded them together?
I really, really loved THE SISTERS OF THE WINTER WOOD by Rena Rossner. I loved the fact that it's a Jewish fantasy tale that is quite similar to THE GOLEM AND THE DJINNI by Helene Wecker, and I loved how she incorporated the essence of Eastern European fairytales as well as the spirit of Jewish fairytales. The horror is quite subtle and is gradually revealed to the reader in the beauty of seduction through fruit. What I also should mention is that Liba's sections are told through prose, while Laya's sections are styled like a poem. There is also an intensity of Young Adult, which only added to the enjoyment of the story rather than detracting it.
THE SISTERS OF THE WINTER WOOD has satisfied all the cravings I have had for a tale, and I felt excited that the main characters were also Jewish protagonists, and they were practicing Jew protagonists rather than by name only.
I also have to give props to the cover because it's breathtaking, gorgeous and is quite appropriate and correct for this story. I also love the Russian vibe the cover gives me.
For an intense tale of friendship and sisterhood as well as coming-of-age of the two sisters, THE SISTERS OF THE WINTER WOOD by Rena Rossner is a tale that should be read and savored slowly within the days, and it should be a tale that should be bought immediately.
SUMMARY
In a remote village surrounded by vast forests on the border of Moldova and Ukraine, sisters Liba and Laya have been raised on the honeyed scent of their Mami's babka and the low rumble of their Tati's prayers. But when a troupe of mysterious men arrives, Laya falls under their spell - despite their mother's warning to be wary of strangers. And this is not the only danger lurking in the woods.
As dark forces close in on their village, Liba and Laya discover a family secret passed down through generations. Faced with a magical heritage they never knew existed, the sisters realize the old fairy tales are true...and could save them all.
---
What do you think about this review?
Comments
No comments posted.

Registered users may leave comments.
Log in or register now!