"A DEBUT PSYCHOLOGICAL SHOCKER"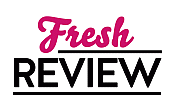 Reviewed by Patricia (Pat) Pascale
Posted August 15, 2019

Women's Fiction Psychological | Thriller Domestic
THE PERFECT SON by Lauren North is a psychological thriller that really disturbed me. A story about grief, heart-wrenching grief, depression, and loss. I was completely caught off guard with the twist in this debut novel from Lauren North. My favorite genre, I am seldom far from figuring our unexpected surprises. This time I was so off the target, it shocked me! When Tess Clark wakes up in a hospital in pain, the effects of morphine wearing off, she knows a few things. She is in the hospital; she was stabbed in her stomach; her 8-year-old son is missing; she is convinced her grief counselor, Shelley, and her brother-in-law, Ian, are trying to steal her son and her inheritance. Shelley is sitting in a chair next to the bed but refuses to answer when questioned about where Jamie is. She leaves suddenly but not before whispering something to the nurse. What is she telling her? What's the secret? Why isn't anyone listening to her fears about Jamie?
Tess is a recent widow. Her husband, Mark, was killed in a horrible plane accident while attending a business conference in Frankfurt a few months ago. Broken-hearted, Tess is having difficulty coping. She does have imaginary conversations with Mark to tell him her thoughts and how she is trying to carry on without him.
Jamie is her whole world and she must try to be the best mother for him. She is having trouble getting up each day. Going to the store for groceries is too much for her. She can barely get Jamie to and from school. She refuses to take the pills the doctor gave her for depression. Is she actually depressed?
Her brother-in-law, Ian, is a thorn in her side. Since the day of Mark's funeral when he told her Mark borrowed $100,000 from him and he needed it back, Tess thinks he is lying. When she goes through their accounts there is no record of any loan to Ian. There is, however, a life insurance policy from Mark for $2 Million dollars. Tess will never have to worry about money again. She does not trust Ian.
Shelley, the grief counselor her mother found for her is becoming her only friend. She has cut herself off from friends and family and Shelley takes all their phone calls. Is she relying on Shelley too much? Does she trust her? Is she trying to take Jamie from her? Too many odd things are happening. Is she imagining them?
A compelling read that shows what great lengths a mother will go through to keep her child safe. This is one you will not be able to put down. When you do, you will think about the ending. I did and am still wondering about it. . . THE PERFECT SON is suspense with a smattering of surprises that will rock you. Lauren North, you are off to a good start. Look forward to your next one!
SUMMARY
A disturbing and shocking debut novel of psychological suspense about a recently widowed mother, her young son, and the lengths she'll go to in order to keep him safe.
When Tess Clarke wakes up in the hospital the day after her son Jamie's eighth birthday, she's sure of these things: She's been stabbed, her son is missing, her brother-in-law and her grief counselor are involved. But no one is listening to her.
After her husband, Mark, died suddenly in a terrible accident a few months earlier, the only thing keeping Tess together is Jamie. As they struggle to make sense of their new life without Mark, they find joy in brief moments of normalcy like walking to school and watching television together. Life is hard without Mark, but Tess has Jamie, and that's what matters.
But there in the hospital, confused and surrounded by people who won't listen, Tess's world falls apart. To save her son, she must piece together what happened between Mark's death and Jamie's birthday, but the truth might just be too much for her to bear.
---
What do you think about this review?
Comments
No comments posted.

Registered users may leave comments.
Log in or register now!