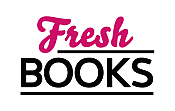 Start your holiday reads in November
"The magical head of a detective agency must battle assassins to solve her client's murder mystery..."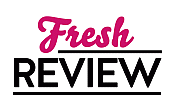 Reviewed by Make Kay
Posted August 15, 2019

SAPPHIRE FLAMES is the thrilling 4th book in the Hidden Legacy series by Ilona Andrews. The first 3 books focused on Nevada Baylor, and SAPPHIRE FLAMES now focuses on Nevada's next-youngest sister, Catalina. I have adored everything that Ilona Andrews, a husband and wife writing team, has produced, and each book seems better than the one before. I'm not sure what Faustian bargain they struck to get such amazing authorial skills, but I'm so grateful for their outstanding books. Any time I get my hands on a new Ilona Andrews book I have to clear my schedule, including planning on no sleep until I've finished reading because these books are just that good.
Catalina Baylor is a prime, the highest rank of magic user, and the Head of her magical House. Now that her older sister is married to Mad Rogan and is officially part of his house, Catalina has had to mature and step up to lead her family, including running their family business of Baylor Investigations. Catalina is pragmatic and honorable, and I really like her as a person. Catalina has always been afraid to use her siren powers to compel others, but the investigation she's just accepted requires her to risk her safety by using her magical abilities to solve the case. Catalina and her family come to the aid of Catalina's friend, whose mother and sister were just murdered. What initially seemed simple turns out to be House Warfare, and Catalina finds herself targeted for multiple assassination attempts. Even worse, the case requires her to work with her unrequited teen crush, Alessandro. Worse for Catalina, that is, but better for us. Because boy howdy, do the sparks fly! Alessandro Sagrado is an Italian Prime with murky motives, and Catalina is both repelled by his apparent job as assassin yet wildly attracted to his smoldering sexual appeal. He's a billionaire who plays at being seen as such a playboy; it's a lot of fun to watch him! I've enjoyed experiencing these two circle each other in the first three books in the series, and it's great to see them as the focus of this new trilogy.
This is a fast-paced book with tons of action. The secondary characters are just as fascinating as Catalina and Alessandro. The well-done mystery is engrossing. And the catchy banter and innuendo are delightful. I cannot praise this book enough. It's got fantasy, murder mystery, and paranormal romance wrapped up in an explosive storyline. Andrews' SAPPHIRE FLAMES is the imaginative masterpiece you need to read now.
SUMMARY
From #1 New York Times bestselling author Ilona Andrew comes an enthralling new series set in the Hidden Legacy world, where magic means power, and family bloodlines are the new currency of society…
In a world where magic is the key to power and wealth, Catalina Baylor is a Prime, the highest rank of magic user, and the Head of her House. Catalina has always been afraid to use her unique powers, but when her friend's mother and sister are murdered, Catalina risks her reputation and safety to unravel the mystery.
But behind the scenes powerful forces are at work, and one of them is Alessandro Sagredo, the Italian Prime who was once Catalina's teenage crush. Dangerous and unpredictable, Alessandro's true motives are unclear, but he's drawn to Catalina like a moth to a flame. To help her friend, Catalina must test the limits of her extraordinary powers, but doing so may cost her both her House–and her heart.
---
What do you think about this review?
Comments
No comments posted.

Registered users may leave comments.
Log in or register now!