"An emotional tale of hope..."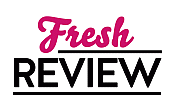 Reviewed by Danielle Dresser
Posted August 12, 2019

Heiress to a wealthy Blackamoor textile maker, Ruth Wilky is still grappling with the death of her beloved husband, Adam. Four years ago they eloped to Gretna Green but were brutally attacked by his nefarious family. Ruth was abducted and had a harrowing journey back to her family, thinking she saw her husband brutally murdered. No one in her family believed she had been married, let alone that the son she had belonged to the mysterious Adam Wilky. After her attack, Ruth's sight is beginning to fail, but she has one goal: to prove to everyone that Adam did exist, they were legally married, and her son, Christopher, is legitimate.
Adam survives the attack but is sold into impressment with the Navy before he knows if Ruth survived. He returns home stronger than ever before after years of being beaten and broken, to learn that his father is dying and he will inherit the Wycliff Barony. When Ruth and her sister Ester show up on his doorstep searching for proof of Ruth's marriage, Adam poses as a cousin. At first to protect Ruth from knowing his true identity and putting her harm's way again, and then as a chance to understand the woman his once vivacious wife has become after her own trials in life, and to find a way to win her back.
Ruth is drawn to the man she knows as Adam's cousin, with certain traits reminding her of her beloved husband, but also confusing her. Will she be able to accept who he truly is, and trust Adam after keeping this secret? Can Adam tell her the truth with the looming threat from their past still at large?
An emotional tale of hope, THE BEWILDERED BRIDE, is a well-written historical novel by Vanessa Riley. The fourth book in the Advertisements for Love series, it can be ready as a standalone, though characters and couples from previous books are present. Ruth is a resilient woman who has survived the unthinkable. She sees her husband all but killed in front of her, believes him dead, and then is saved from a brothel where she has endured the worst. Her traditional family doesn't believe she was ever married, and aren't convinced that her son was conceived in wedlock. So while she is back in her family's care, Ruth spends four years essentially alone - feeling betrayed by the very people who should be supporting her. When word reachers her that a new Baron has taken over the Wycliff estate, Ruth is determined to find proof of her marriage and to give her son legitimacy. This determination and will to honor the husband she thinks she lost makes Ruth a character to root for, and the ways in which she has to navigate through the world after trauma while her sight is fading was fascinating and heartbreaking to read.
Adam is an interesting character as well, though his motivations of keeping his identity from Ruth were hard to grasp at first. Ultimately he does this to keep her safe, but for two people so in love and destined to be together, it was hard to believe he would play up the ruse as a cousin rather than Ruth's true love for so long. That being said, Adam has to learn how to be a part of society again, and as a mulatto man passing for a white nobleman, he has his own demons to deal with throughout this novel. His family business - which is what put them in danger in the first place - did add another threat to this couple learning to love one another again, and the antagonists certainly get what they deserve. Some readers may take issue with the deception of Adam's true identity, but the ending for this couple is deserved and completely lovely.
SUMMARY
Ruth Croome, a Blackamoor heiress, was supposed to get married in a gorgeous wedding gown, made from her father's exquisite fabrics. Instead, they eloped to Gretna Green and upon returning, their carriage was beset by highwaymen and she witnessed the murder of her new husband. Now, four years later, with a child, she wants to move on with her life. A marriage of convenience will do. Ruth already had a love for the ages.
Adam Wilky is really the heir to the Wycliff barony—which he never told Ruth. Too much danger. So many secrets. When he was nearly beaten to death and sold into impressment, he thought Ruth had died, too. Ready for revenge, he finally returns and discovers Ruth alive—with a son who could only be his—and she is furious to discover he lied to her. Now it'll take more than remembered passion if he hopes to win his reluctant wife back...
Excerpt
October 4, 1818, Gretna Green, Scotland
The words between my Adam and the innkeeper left me shaking.
Get your bed wench out of here.
A chemise slipping from my shoulder exposed our socalled sin.
How dare you bring a whore to my good establishment! The hate echoed in my head, rattling and shaking my conscience.
I was frozen.
Torn between fleeing and defending my love, I settled for hiding with blankets at my chin.
How could that horrible man reduce my vows said before God to something illicit and tawdry?
Plink. Plink. Scatter.
Coins dropped to the floor. My hearing was sharp, sharper than my sight, and I could picture Adam throwing pence to prove a point.
Didn't he know points stabbed?
Even a rich man's son could be killed.
Adam came back inside our room and slammed the door. "My love, we must leave. Ruthy, we have to be on the road sooner than I wanted."
His voice was calm, like nothing had happened. He finished dressing, tied his perfect cravat, and leaned over the mattress, kissing my nose.
But I knew Adam.
He seethed.
He prayed and called for blessings but could curse like a hot-headed sailor.
My love's cheeks were red, flushed with anger, and he kept clenching and unfurling his fingers as if he'd fight the next person who crossed his path.
"I adore you, my Ruth."
My husband's voice—perfection. So sweet to my ears, if a masculine sound could be called sweet. I couldn't think when he whispered my name.
"Ruthy, my love, I'm going to the stables."
I pressed my hand to my middle and pushed hard on my stomach to squash the wiggles and tingles inside.
"Wait here for me."
"No, I must come with you," I begged to stay at his side. "No, my Ruthy. Another time you'll get what you want. But this is for your safety. My wife must stay safe."
Mesmerized, I nodded. His power over me was complete. He took his gold cross from his neck and put it about mine. "So, you won't forget me while you dress." The trance ended when he turned and reached for the door latch.
"Don't, Adam. Don't do anything rash." I wanted to say stupid, don't do anything stupid, but that would push him into trouble. His hot temper surpassed mine when he thought I suffered.
"I won't, Ruthy. I won't be long."
Fingering the cross, I decided to try one more time to keep him. I feared that I'd never see him again if he left this room. My hands came together, palms flat and pointing up toward him. "Adam, please stay. Let me dress and come with you. I don't want us apart."
"I'll be back for you when our carriage is ready. My wife is not waiting in the cold." He came back and kissed my forehead like a reward for a good girl.
But I was his girl. And he was all mine.
Tossing me a wink, Adam slipped to the door…
---
What do you think about this review?
Comments
No comments posted.

Registered users may leave comments.
Log in or register now!