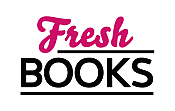 Sizzling August Reads
"Will they uphold the legacy, or destroy it?"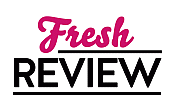 Reviewed by Svetlana Libenson
Posted August 1, 2019

It has been almost two decades since the events of THE SEA QUEEN by Linnea Hartsuyker, and our beloved heroes have greatly aged; when before cohesion seamlessly united King Harald Tanglehair's Norse Kingdom, cracks have appeared and it is up to their children to either widen the gap or find ways to close it. What will Einar, Freydis, Rolli, and Ivar decide to do? And what will their choices mean for Ragnvald, his independent sister Svanhild and Harald Tanglehair?
Coming in from reading THE HALF-DROWNED KING as well as THE SEA QUEEN, THE GOLDEN WOLF by Linnea Hartsuyker is a beautiful and stunning conclusion to this wonderful series of Norse kingdoms because it has something for everyone: indomitable women, adventure, battles, friendship, romance, coming-of-age, and legacy. The relationship between Harald and Ragvald, a king and his once trusted advisor is especially intriguing. What will Harald do when many men start to claim that Ragnvald is the king, and not him?
There is plenty to love about THE GOLDEN WOLF, such as the impeccable research weaved throughout the pages, the adherence to storyline and details, which means that there is little straying from her previous novels. Additionally, this novel can stand on its own - even though there are two previous novels related to this one, readers do not have to have read them to enjoy and understand the events in this book. The same exciting and well-written storytelling is found within these pages, just as I found it in the earlier books. All three books are strong, either together or on their own, and all are a joy to read.
For a reader who is seeking an adventure in Norway more than a thousand years ago, THE GOLDEN WOLF by Linnea Hartsuyker should be a book that should be read and savored immediately.
SUMMARY
The fates of Ragnvald and his sister Svanhild unfold to their stunning conclusion in this riveting final volume in The Golden Wolf Saga, a trilogy that conjures the ancient world with the gripping detail, thrilling action, and vivid historical elements of Game of Thrones and Outlander.

Ragnvald has long held to his vision of King Harald as a golden wolf who will bring peace to Norway as its conqueror—even though he knows that Harald's success will eventually mean his own doom. He is grateful to have his beloved sister, the fierce and independent Svanhild, once more at his side to help keep their kingdom secure. Free from the evil husband who used her, she is now one of Harald's many wives.

While Svanhold is happy to be reunited with her beloved brother, and enjoys more freedom than ever before, she is restless and lonely. When an old enemy of Ragnvald's kidnaps his niece, Freydis, his sister follows the daughter she has neglected to Iceland, where an old love awaits. This strange new land offers a life far different from what each has left behind, as well as unexpected challenges and choices.

Ragnvald, too, must contend with change. His sons—the gifted Einar, the princely Ivar, and the adventurous Rolli—are no longer children. Harald's heirs have also grown up. Stepping back from his duties as king, he watches as his sons pursue their own ambitions. But Norway may no longer be large enough for so many would-be kings.

Now in their twilight years, these venerable men whose lives have been shaped by war must face another battle that awaits. A growing rebellion pits Ragnvald and his sons against enemies old and new, and a looming tragedy threatens to divide the hardened warrior from Harald and all who care for him. Across the sea, Svanhild, too, wrestles with a painful decision, risking the dissolution of her fragile new family as she desperately tries to save it.

Yet as old heroes fall, new heroes arise. For years, Ragnvald and Svanhild pursued the destinies bestowed by their ancient gods. Though the journey has cost them much, their sacrifices and dreams will be honored by the generations that follow, beginning with Freydis and Einar. Emerging from their parents' long shadows, they have begun to carry on the family's legacy while pursuing their own glorious fates.

This compelling conclusion to the Golden Wolf trilogy recreates Viking-age Scandinavia in all its danger, passion, power, and glory—a world of brutality and myth, loyalty and betrayal, where shifting alliances and vengeance can build kingdoms . . . and can tear them down.
---
What do you think about this review?
Comments
No comments posted.

Registered users may leave comments.
Log in or register now!