"There's a little drop of magic in everything in Dove Pond"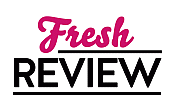 Reviewed by Debbie Wiley
Posted August 1, 2019

Women's Fiction Contemporary | Small Town | Women's Fiction Southern
Grace Wheeler's life changed the day she met Mrs. Giano. Mama G, as Mrs. Giano insists on being called, took Grace and her sister Hannah, into her foster home. For the first time Grace finally had a home. Years later, Mama G is still Grace's family, but her mind is failing due to Alzheimer's Disease. Grace doesn't want to leave her high-powered job but knows that going to Dove Pond is the best thing for Mama G. However, she has no intention of staying long term. Meanwhile, Sarah Dove has been waiting for the day her luck will somehow change the fortune of the town just as the book long ago prophesied, and Grace's arrival is exactly the sign she's been looking for. Can Sarah convince Grace that she belongs in Dove Pond?
THE BOOK CHARMER is the first book in the Dove Pond series but I'm already thoroughly enchanted! Karen Hawkins weaves a magical tale of love and friendship as the characters deal with some of the hardships of life. I love the characters- from the scarred and somewhat sullen Travis Parker, to Daisy who is angry her mom dumped her with Mrs. G before overdosing and dying, to Ava, Sarah's sister with the teas to cure some of what ails you- and that's just a sample of what the town of Dove Pond has to offer. Karen Hawkins draws us into their world, flaws and all, and shows us how the bonds of love and friendship can conquer the emotional pains that ail the heart.
THE BOOK CHARMER is the sort of tale you curl up with on a rainy day as you fall in love with the very words on the page. Dove Pond is a special town, a town where everyone jumps in to help their neighbor and lifelong friendships help folks survive even the hardest twists life throws at them. There's a little drop of magic in everything, from the way books talk to Sarah to Ava's special teas that can't be replicated.
How could any reader resist a title like THE BOOK CHARMER? Add to the wonderful title that Sarah has the ability to actually hear books talking to her, whispering to her the names of the people who need to read them the most, and THE BOOK CHARMER is already a hit before the first page is turned. Karen Hawkins delivers on this wonderful premise, delivering a tale of magical realism that fans of Sarah Addison Allen will enthusiastically relish. I eagerly await the next installment as Karen Hawkins has me hooked!
SUMMARY
New York Times bestselling author Karen Hawkins crafts an unforgettable story about a sleepy Southern town, two fiercely independent women, and a truly magical friendship.

Sarah Dove is no ordinary bookworm. To her, books have always been more than just objects: they live, they breathe, and sometimes they even speak. When Sarah grows up to become the librarian in her quaint Southern town of Dove Pond, her gift helps place every book in the hands of the perfect reader. Recently, however, the books have been whispering about something out of the ordinary: the arrival of a displaced city girl named Grace Wheeler.

If the books are right, Grace could be the savior that Dove Pond desperately needs. The problem is, Grace wants little to do with the town or its quirky residents—Sarah chief among them. It takes a bit of urging, and the help of an especially wise book, but Grace ultimately embraces the challenge to rescue her charmed new community. In her quest, she discovers the tantalizing promise of new love, the deep strength that comes from having a true friend, and the power of finding just the right book.

"A mesmerizing fusion of the mystical and the everyday" (Susan Andersen, New York Times bestselling author), The Book Charmer is a heartwarming story about the magic of books that feels more than a little magical itself. Prepare to fall under its spell.
Excerpt
Sarah spun on her heel and raced across the street, the books clutched against her hip.
When she reached the library, she took the steps to the door two at a time, almost stumbling in her haste. As she unlocked the doors, Sarah could feel Mrs. Emily's blazing dislike burning a hole between her shoulder blades.
The doors banged closed behind Sarah as the calming smell of old books and the murmurs of various tomes welcomed her. Heart still racing, she closed her eyes and leaned against the wall while the cool, air-conditioned chilliness soothed her hot cheeks.
Forget them. Think about finally meeting Grace. That's what's really important—Grace and Dove Pond. It took a moment, but Sarah slowly regained control of her thoughts. Grace Wheeler was important to the salvation of Dove Pond, that much was clear. But how?
That question needed answering. Fortunately, Sarah knew where to start. Sometimes the only way to begin a journey to the future was with a gentle shove from the past.
She left the wall and set the stack of books she'd been carrying onto the return cart. Then she took out her keys and headed downstairs to the Dove Pond archives, where Charlotte Dove's cranky journal safely dozed in its glass case, far away from the damaging sunlight and unfiltered air.
The book had aged over the years and it slept more and spoke less. In fact, it had been more than a year since Sarah'd exchanged more than a sleepy hello with it.
She unlocked the door, flipped on the lights, and stepped inside. Rows of shelves and cases filled the basement, the remnants of Dove Pond's long history. She walked past the boxes and bins and went instead to the far corner, where the journal dozed on an acid-free pillow she'd bought from a library supply catalog her first day on the job.
She softly tapped on the case, but the book slept on.
She waited a moment and then, impatient, tapped the glass a little louder.
The book stirred, grumbling as it reluctantly came awake.
"Hi, sleepyhead," Sarah said. "Are you up?"
What do you want?
Long gone were the days the journal wanted Sarah to read it. For all of her expertise in the Dewey Decimal System, the previous librarian Nebbie Farmer hadn't known how to care for an ancient book. And so the journal had been displayed near a sunny window, the glass case magnifying rather than reducing the harmful rays. Nebbie had also placed the poor book on colorful but acidic paper, which had slowly broken down the glue that held it together. The years of unintended neglect had left their mark and the journal's pages were now delicate, the leather cover laced with deeper
cracks, the binding ragged and failing, and its temper— which had never been good—infinitely more curmudgeonly.
Sarah crossed her arms and leaned on the case, peering through the dim light at the journal. "I'm sorry to bother you, but I have a question."
The book grumbled, but she couldn't make out the words, so she continued. "There's a new woman in town and I think she's a sign that Dove Pond is about to be saved."
The book said something under its breath.
"What?" Sarah asked.
I'm not your personal seer, the book groused.
"Look, I just want to know how she's going to help. That's your job, isn't it? To explain how I'm going to meet my destiny? How I'm supposed to save our town?"
The book didn't answer, and after a moment, Sarah tapped her finger on the glass.
The book jolted as if reawakened.
"Her name is Grace Wheeler," Sarah said.
The book said in a sharp tone, Ask another book! I'm sleeping.
Sarah had to fight not to snap out something unpleasant. "Come on," she pleaded. "This is about Dove Pond, and that's what you're about. No other book here would know."
That's true, the book said grumpily. It sighed and then rustled, as if searching for an answer.
Sarah tried to contain her excitement. She tucked a strand of loose hair behind her ear and, as the minutes lengthened, jiggled her foot impatiently under the case.
Finally, she could stand it no more. Just as she opened her mouth to ask her question again, the book spoke.
She's the one.
Yes! There it was. Confirmation at last. "I knew she was important! But what will she do? I know she's here to help me, but how?"
You'll know.
The book's flat tone suggested that was all the help it was willing to give. Sarah bit back a frustrated sigh and said, "Come on. Just explain what you mean and I'll leave you alone."
No.
She supposed she was lucky it had taken the time to say what it had. "Fine. I'll make it work. It's not ideal, having an assistant, because I always thought I'd be the one to do all the work when the time came to save Dove Pond, but hey, I've never been one to turn down help, so—yes. This will be great. But I hope she hurries and does whatever she's supposed to do, because she's not planning on staying long."
The book, which had been drifting back asleep as she spoke, suddenly stiffened, the pages rustling. What?
Sarah blinked. "I spoke to her not five minutes ago and she says she'll be here a year, if that, and no more."
She has to stay.
"Has to? Like . . . forever?"
Yes, forever. The book couldn't have sounded more irritated.
"But why? I mean, once she's helped the town, she can leave, because I'll still be here."
She has to stay forever.
Sarah gave an uneasy laugh. "I wish she would, because I'm sure she's nice once you get to know her, but I can't just make someone stay in Dove Pond who doesn't want to. I couldn't even get my sisters to stay, and I know them."
She. Has. To. Stay. The book hissed each word, punctuating them as if with a hammer.
Sarah grimaced. "That's not going to be easy."
The book didn't answer but muttered something about "silly people" as it settled deeper into its cushion. Soon, the only noise coming from it was a faint snore, and Sarah knew it was done for the day.
"Well, I guess that's that." She straightened, absently staring down at the old journal as she thought about the situation. Of course, she was ecstatic that things were going to turn around for Dove Pond. That was the best news ever, even if she didn't know exactly how. And despite talking to the book, she still didn't know why or even how Grace was important, which was frustrating, to say the least.
But progress was progress and Sarah refused to see this new development negatively. Things weren't happening exactly the way she'd envisioned, but then again, what in life did? She should be happy to have a helper, even a reluctant one. "I'll just have to convince her to stay."
From upstairs, Sarah heard footsteps and the faint echo of a child laughing. She looked at the clock and realized it was almost time for Children's Hour.
Feeling more hopeful than she had in a long time, Sarah patted the case one last time and left the archives, locking the door behind her. Soon, she was too busy to dwell on the events of the morning, although every once in a while, she'd stop what she was doing and smile.
It was finally happening. Dove Pond was going to be saved.
---
What do you think about this review?
Comments
No comments posted.

Registered users may leave comments.
Log in or register now!