"THE RELUCTANT DUCHESS has decadent Gothic thrills and dark passions to delight any romance fan!"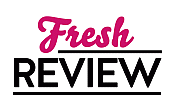 Reviewed by Miranda Owen
Posted August 1, 2019

Romance Erotica Sensual | Romance Historical
THE RELUCTANT DUCHESS is the fourth book in Jane Goodger's "Brides of St. Ives" series. I love a good Gothic romance and THE RELUCTANT DUCHESS has it all – creepy mansion, hidden and mysterious hero, ghostly wailing in the middle of the night, a truly despicable villain, and much more. Oliver Sterling, eleventh duke of Kendal is struck by the image of a woman in a painting. He gives his servant/distant relation the task of marrying her by proxy and bringing her back to him. I'm sold. This is the perfect Gothic romance plot that I want in a story. I found this story thoroughly riveting and couldn't put it down.
One of the things that I initially liked about this story is that it's not long before Oliver and Rebecca start communicating and creating an emotional intimacy – much to the diabolical Mr. Winters' consternation. Oliver has been a recluse for most of his life and is unaware about the basics of life on his estate and the world at large. Rebecca brings him up to speed and it creates a stronger bond between them. I also really like that Jane Goodger doesn't have the typical scene in which the former recluse turns on his woman over a misunderstanding. I hate when authors do that, but this author never does. There are plenty of conflicts and drama in THE RELUCTANT DUCHESS but, in general, Rebecca and Oliver present a united front and work together to tear down the obstacles to their happiness. Jane Goodger balances the steamy scenes with the storytelling. It's no mystery who the villain is in THE RELUCTANT DUCHESS – it's just a matter of determining how evil he is and unearthing all his bad deeds.
THE RELUCTANT DUCHESS has decadent Gothic thrills and dark passions to delight any romance fan. Although Rebecca is put in an extremely difficult position, I like how she keeps her wits about her and remains a mix of optimism and pragmatism. Oliver is socially awkward but his willingness to learn goes a long way toward winning his bride's love. This may be the first Jane Goodger book I've read, but it will definitely not be the last.
SUMMARY
The charming seaside town of St. Ives is hard to leave—but to save her family from ruin, one young woman must face a frightening unknown . . .
Orphaned young, Oliver Sterling, eleventh duke of Kendal, lives in seclusion in his massive home, Horncliffe Manor. Convinced since childhood that he is monstrous, his only company is his guardian, Mr. Winters—a man who perpetuates Oliver's self-loathing. Still, Oliver is only human. One day, he sees a beautiful young woman in a painting titled "St. Ives Girl." Captivated, he asks Mr. Winters to find her, marry her by proxy, and bring her back as his bride . . .
Rebecca Kane is shocked that her squire father has agreed to marry her off to a duke in exchange for payment of his gambling debts. But with no option, she submits. Rebecca fears this husband she has never seen in the light of day—yet in the marriage bed, her husband is kind and gentle. And though they remain in darkness, she detects nothing odd about him. She wonders what he is hiding and soon finds there are more mysteries to uncover—about the unsettling noises coming from deep within the manor, about Mr. Winters, and about love—of oneself and one's beloved . . .
---
What do you think about this review?
Comments
No comments posted.

Registered users may leave comments.
Log in or register now!