"Some opportunities are too good to be true!"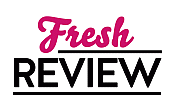 Reviewed by Teresa Cross
Posted July 19, 2019

In Riley Sager's latest novel, LOCK EVERY DOOR, it's everyone's dream job, to stay in a New York's glamorous apartment buildings with the rich and famous and get paid for $4000 for just a few weeks. This chance of a lifetime sounds too good to be true right? Sager's creates a story that not only captures your attention but has you holding your breath through the pages. This is a psychological thriller that enables the reader to feel as though they were there adding to the spookiness of the plot. It will give you the sensation between the game Clue and Disney's Tower of Terror all in one! With that combination, what is not to love?
Jules Larsen finds what looks to be a dream job with little effort. Apartment sitting in New York's Bartholomew Building which carries a lot of history, as well as secrets. She will be paid well but to stay there comes a lot of rules. Rules such as, must stay every night, no visitors, and ask no questions to the other tenants to name a few. Then she meets Ingrid, another apartment sitter who later disappears. As she digs deep for the truth she uncovers things she is not supposed to know. The ending? Let's just say it will catch you off guard!
I love reading this thriller that I could not put down. LOCK EVERY DOOR by Riley Sager is highly recommended if you love thrillers with a twist. It is an easy read with characters that are ordinary and some that are not. As the plot thickens, you find that some characters may surprise you beyond what you expect adding to the whole mystery of the novel. LOCK EVERY DOOR is one to put on your reading list.
SUMMARY
The next heart-pounding thriller from New York Times bestselling author Riley Sager follows a young woman whose new job apartment sitting in one of New York's oldest and most glamorous buildings may cost more than it pays.
No visitors. No nights spent away from the apartment. No disturbing the other residents, all of whom are rich or famous or both. These are the only rules for Jules Larsen's new job as an apartment sitter at the Bartholomew, one of Manhattan's most high-profile and mysterious buildings. Recently heartbroken and just plain broke, Jules is taken in by the splendor of her surroundings and accepts the terms, ready to leave her past life behind.
As she gets to know the residents and staff of the Bartholomew, Jules finds herself drawn to fellow apartment sitter Ingrid, who comfortingly reminds her of the sister she lost eight years ago. When Ingrid confides that the Bartholomew is not what it seems and the dark history hidden beneath its gleaming facade is starting to frighten her, Jules brushes it off as a harmless ghost story . . . until the next day, when Ingrid disappears.
Searching for the truth about Ingrid's disappearance, Jules digs deeper into the Bartholomew's sordid past and into the secrets kept within its walls. What she discovers pits Jules against the clock as she races to unmask a killer, expose the building's hidden past, and escape the Bartholomew before her temporary status becomes permanent
---
What do you think about this review?
Comments
No comments posted.

Registered users may leave comments.
Log in or register now!