"A tasty trio of tales about courtships in the town of Bluebird"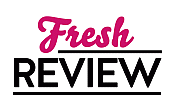 Reviewed by Clare O'Beara
Posted July 15, 2019

Romance Anthology | Inspirational Amish | Holiday
A trio of sweet treats awaits. We visit the town of Bluebird, where a candy store is unexpectedly in need of an assistant. The three stories follow different characters, but all revolve around THE AMISH SWEET SHOP in some way. The Amish community here gets visitors from other communities, and the so-called English live in town too and come as tourists. This means the Amish folks have to be fairly modern, using a cell phone for emergencies, and the bishop allows some leeway; for instance, mature people don't have to worry about chaperonage.
Emma Miller describes 'The Sweetest Courtship' in which master candy maker Jacob Beechy who doesn't expect to ever find a wife, has a new assistant hand-picked by his good mother. The young widow Rose Bontrager turns out to be more than capable of hard work, just as well because Jacob sustains an injury when the big orders come into the shop. Of course, just working together doesn't necessarily mean they are compatible in any other way. Maybe Mrs. Beechy's conniving has been in vain. The shop atmosphere is lovely, and it makes a nice change from Amish farmhouse settings.
'The Sweetest Truth' is written by Laura Bradford, and she gives us a poignant story of Sadie Fisher, a girl who was scarred by a barn fire and consequently has lost all self- confidence. Her friends grew up and married, and she doesn't see them anymore, and she just spends her days in the quilt shop in Bluebird, oblivious to the passers-by. One strong lad notices the quiet girl and wonders if he should get to know her. But Amos Yoder doesn't know that Sadie regularly is subjected to jeers from a car-driving neighbour. Since the Amish are told to turn the other cheek, there would be little he could do about it anyway... unless he changed Sadie's life in a big way. This is my favourite of the three tales as we see a great deal of character growth.
Mary Ellis tells us 'Nothing Tastes So Sweet' but the story of Hannah Kline starts with tragedy. Just as Hannah learns she is expecting a much-wanted baby, her loving husband Daniel is killed in an industrial accident. If it wasn't for the baby, Hannah might not have been able to pick up the shattered pieces of her life. She meets a somewhat bitter man, Seth Mast, whose father disowned him after he was accused of theft. Seth seems like a good man to her, and she decides to try to help him -- if that is possible. This is something of a detective story, and I enjoyed seeing Hannah puzzle out the trail.
Have a good time with this book, THE AMISH SWEET SHOP. While the novellas are romances, the characters have anything but an easy life, and I really liked seeing all the resolutions. I'm hoping we will visit the town of Bluebird again if the three excellent authors can collaborate on another offering of wholesome goodness.
SUMMARY
It's almost Valentine's Day, the busiest time of the year at Beechy's Sweets, where the Amish gifts of love and faith are even sweeter than the home-made candy.
THE SWEETEST COURTSHIP National Bestselling Author Emma Miller
At age thirty-six, Jacob Beechy is a rarity—a master candy maker, and a bachelor. His mother, however, still hopes for grandchildren. With Valentine's Day around the corner, she convinces Jacob he will need extra help in the shop and interviews a string of applicants—for his future wife . . .
THE SWEETEST TRUTH National Bestselling Author Laura Bradford
Sadie Fischer has accepted that she will never marry. Her scars from a barn fire are a daily reminder of why. So when she receives mysterious gifts leading up to Valentine's Day, including chocolate from Beechy's, she's bewildered—yet curious. Sadie may not think she's pretty, but there's a young man who sees only sweetness when he looks at her . . .
NOTHING TASTES SO SWEET Award-Winning Author Mary Ellis
Pregnant and suddenly widowed, Hannah must give up the dreams she once had. But when she learns that her longtime English employer plans to sell his hardware store, she's determined to buy it. She doesn't realize that will mean following a clue from Beechy's to clear a man's name—and finding a partnership in work, faith, and love . . .
---
What do you think about this review?
Comments
No comments posted.

Registered users may leave comments.
Log in or register now!