"Penny at her brilliant best with this enthralling and suspenseful mystery!"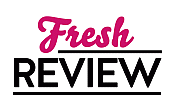 Reviewed by Audrey Lawrence
Posted July 14, 2019

Mystery Police Procedural | Thriller Psychological
The raging rivers, already heavily swollen with the spring breakup of ice, now angrily threaten to burst their banks and destroy all in their path. Yet, they pale in comparison to the hostile undercurrents awaiting the newly demoted Gamache in the Homicide conference room. Despite the tension and impending flooding crisis, the normally shy Agent Cloutier unexpectedly brings up a family concern. Her niece, unhappily married to an abusive man, has not arrived at her father's house as planned.
With all resources and personnel occupied with the flooding situation, Gamache and Cloutier are the only ones left to be assigned to the search for Vivienne Godin, the missing pregnant woman who has now not been seen for days. Her husband, Carl Tracey, readily admits to beating her; yet, still claims his wife has run off with her lover and good riddance to them. Her family says that she would never do that. Who is telling the truth? What has happened to her?
Written by the internationally acclaimed and award-winning Louise Penny, A BETTER MAN is the latest and fifteenth novel in her hugely popular Armand Gamache mystery series featuring a fresh return to the mythical village of Three Pines south of Montreal, Quebec. Eager fans of Penny's books will certainly relish following the development and changes this case makes on Gamache and his family, friends, and enemies in the Sûreté du Québec.
I am a long-time fan of all of Penny's books and Gamache is definitely one of my favourite protagonists and his return is very much appreciated. My first reaction on getting the book was to yell, "Gamache is back!"
This Gamache is a little more subdued; yet, true to himself. Due to some deliberate misunderstandings regarding a previous major investigation, he has been wrung more than once through the proverbial wringer and had been demoted from being the Head of Quebec's police force. Despite the slurs at his demotion, Gamache still commands respect and certainly has one of the sharpest minds for pulling together fragments of information and reworking them in order to solve complex and baffling situations. In A BETTER MAN, Gamache does the unthinkable and leaves his enemies shaken. Totally taking them off- guard, he accepts his demotion to Head of Homicide and now reports to his previous mentee and son-in-law, Jean-Guy Beauvoir.
While A BETTER MAN certainly "can be" read as a standalone novel, it is definitely best appreciated after the reader has savoured at least a few of the previous books in this brilliant series. One of Penny's many writing talents is her ability to bring a very authentic voice and immediate sense of time and place to the quaint village of Three Pines and its many quirky, but sharp inhabitants, including Ruth and Rosa, her foul talking duck. This way, all the spice and joy of meeting these wonderful characters with their various idiosyncratic ways can more fully be relished with the same pleasure as an unexpected delight of meeting old friends again.
A BETTER MAN is definitely a very intriguing page-turning mystery and police procedural that is both psychological as well as investigative. With the ever-growing floodwaters and the bitter ugliness of social media, the suspense and the tension are a constant, but everchanging backdrop while the storyline whirls you from one possible suspect to another. It is so exciting and fast moving that I kept reading it long into the night as I could barely put it down! I certainly could not figure out whodoneit until very close to the final and surprising reveal.
If you are a mystery, police procedural or anyone who loves a great story, there is definitely a whirlpool of wonderful reading ahead as you follow the elusive clues in A BETTER MAN! For Penny's many, many fans, you will truly delight in this refreshing return to Three Pines! Enjoy!
SUMMARY
It's Gamache's first day back as head of the homicide department, a job he temporarily shares with his previous second-in-command, Jean-Guy Beauvoir. Flood waters are rising across the province. In the middle of the turmoil a father approaches Gamache, pleading for help in finding his daughter.
As crisis piles upon crisis, Gamache tries to hold off the encroaching chaos, and realizes the search for Vivienne Godin should be abandoned. But with a daughter of his own, he finds himself developing a profound, and perhaps unwise, empathy for her distraught father.
Increasingly hounded by the question, how would you feel…, he resumes the search.
As the rivers rise, and the social media onslaught against Gamache becomes crueler, a body is discovered. And in the tumult, mistakes are made.
In the next novel in this "constantly surprising series that deepens and darkens as it evolves" (New York Times Book Review), Gamache must face a horrific possibility, and a burning question.
What would you do if your child's killer walked free?
---
What do you think about this review?
Comments
No comments posted.

Registered users may leave comments.
Log in or register now!