"Who was willing to commit murder over a resort?"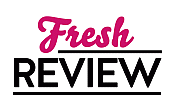 Reviewed by Debbie Wiley
Posted July 12, 2019

A new resort has been proposed just on the outskirts of South Lick, Indiana and many of the residents are excited about the potential. However, others are less enthusiastic due to environmental concerns and ideas such as traffic blockades are being discussed. Robbie Jordan, owner of Pans N' Pancakes, isn't taking a side in this debate, but her aunt and the former mayor of South Lick, Adele Jordan, is leading the resistance. Unfortunately, tensions are high as a man is now dead and the resort is right smack in the middle of the mystery. Could Adele be the murderer's next target? Robbie is determined to uncover the murderer and keep her aunt safe.
STRANGLED EGGS AND HAM is the sixth book in the Country Store Mysteries series. Readers can easily jump right into the series and enjoy the characters as Maddie Day provides enough background history to appreciate the various relationships. I have to admit that I missed seeing Abe in STRANGLED EGGS AND HAM, but we get to see more of Robbie and Adele so that is a fun trade-off.
I love that Maddie Day tackles a difficult situation impacting small towns in STRANGLED EGGS AND HAM. We get to see both sides of the debate on tourist growth and how contentious even close relationships can become when livelihoods are at stake. I like that Robbie stayed neutral even though she had some personal thoughts in one direction. Seeing things through her neutral perspective helped emphasize the valid points on both sides of the argument.
It's always a joy to visit Pans N' Pancakes in the Country Story Mysteries series! I particularly like that Maddie Day throws in a diversity of tasty sounding culinary treats amidst the more traditional flavors offered at the restaurant and keeping the menu interesting. STRANGLED EGGS AND HAM is yet another entertaining visit with Robbie, Adele, Buck, and the rest of the South Lick residents and I can't wait to see what Maddie Day has in store for us next!
SUMMARY
Robbie Jordan's rustic country store is growing in popularity. But when a dead body appears, it turns out that Robbie's home-style cooking attracts hungry customers—and murder!
While Robbie scrambles through breakfast orders for her expanding clientele at Pans 'N Pancakes, tempers run as high as the sticky August heat in South Lick, Indiana. Real-estate developer Fiona Closs plans to build a towering luxury resort at one of the most scenic hilltops in Brown County, and not everyone can see the sunny side of the imposing proposition—including Robbie's furious Aunt Adele, who doesn't waste a minute concocting protests and road blockades. When tensions boil over and a vocal protester is silenced forever at the resort site, Robbie ditches the griddle to catch the killer. But if slashed tires are any indication, she'll need to crack this case before her own aunt gets served something deadly next . . .
Includes Recipes for You to Try!
---
What do you think about this review?
Comments
No comments posted.

Registered users may leave comments.
Log in or register now!