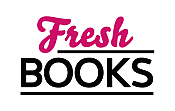 Best books for October
"A love story that will pull on your heartstrings... impossible-to-put-down!"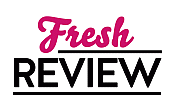 Reviewed by Patricia (Pat) Pascale
Posted July 11, 2019

EVERY TIME YOU GO AWAY is a love story that pulled at my heartstrings, brought tears, and I found to be impossible-to-put-down. It is my favorite read of this year so far.
Willa was expecting her husband Ben to return home from repairing their beach home in Ocean City, Maryland for their upcoming summer visit. What she never expected was for Ben to die, suddenly and alone, in his bed at their seaside residence. A heart condition they never knew existed took him from his wife and son, Jamie. For Willa, her life as she knew it, ceased to exist. She believed in happily ever after with her one great love and that was never to be. How could she live without Ben? How can she be a mother to Jamie?
Three years pass and Willa and Jamie are just getting by. Jamie at 17 is still struggling with the loss of his beloved dad, and his mother is not there for him like she used to be. His relationship with zany, psycho Roxie is a mess too. Her antics are nuts - from coloring her hair a different shade every other day to calling him non-stop with foolish demands. Time to break up with her. Can he do it?
Willa decides it was time to go to the beach house, clean it out, and put it up For Sale. Jamie refuses to go with her. She packed Dolly, the family dog, and heads to Ocean City. Upon arrival at the house, Dolly refuses to enter it even after offers of treats. What is wrong with Dolly? As Willa goes through the house, she is overwhelmed by the many things that needs to be fixed before she can put the house up for sale. Adding to her stress are the memories that are everywhere. She begins to sob. Dolly is staring at something entering the room. Willa is shocked to see Ben's ghost next to her. Surprise! Surprise! Is she crazy? A call to BFF Kristen and her daughter, Kelsey brings help and affection. Jamie's arrival, too, was the beginning she was hoping for in the mother-son relationship. What a sweet surprise when Jamie and Kelsey, childhood friends, fall in love with the beach, the house, and each other. Slowly but surely the house is restored to its original beauty during the weeks that follow. But Ben continues to appear at the oddest times, telling Willa she needs to move on...
Letting go, starting over, being a family, and remembering... the beauty of Ocean City is showcased with the smells of the food and sea. The fun of the boardwalk and the ferris wheel ride was a delight. The outstanding friendship of Willa and Kristen ring true to me because I have a BFF that listens and loves me always, too. EVERY TIME YOU GO AWAY by Beth Harbison tells us about love, loss, and learning to move on. A great message, a great writer and a GREAT BOOK. I loved it.
SUMMARY
In New York Times bestselling author Beth Harbison\'s most emotional novel ever, a fractured family must come together at a beach house haunted by the past.

Willa has never fully recovered from the sudden death of her husband, Ben. She became an absent mother to her young son, Jamie, unable to comfort him while reeling from her own grief.

Now, years after Ben\'s death, Willa finally decides to return to the beach house where he passed. It\'s time to move on and put the Ocean City, Maryland house on the market.

When Willa arrives, the house is in worse shape than she could have imagined, and the memories of her time with Ben are overwhelming. They met at this house and she sees him around every corner. Literally. Ben\'s ghost keeps reappearing, trying to start conversations with Willa. And she can\'t help talking back.

To protect her sanity, Willa enlists Jamie, her best friend Kristin, and Kristin\'s daughter Kelsey to join her for one last summer at the beach. As they explore their old haunts, buried feelings come to the surface, Jamie and Kelsey rekindle their childhood friendship, and Willa searches for the chance to finally say goodbye to her husband and to reconnect with her son.

Every Time You Go Away is a heartfelt, emotional story about healing a tragic loss, letting go, and coming together as a family.
---
What do you think about this review?
Comments
1 comment posted.
Re: A love story that will pull on your heartstrings... impossible-to-put-down!

Sounds good .want to read
(Mary Branham 11:54am July 14)
Registered users may leave comments.
Log in or register now!