"OBSESSION, BETRAYALS, WILL GRIP YOU"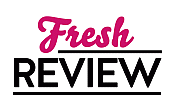 Reviewed by Patricia (Pat) Pascale
Posted July 11, 2019

MINE is an engrossing psychological thriller that chills. Our heroine, Francine Day, is a barrister with ambitious plans for her future. She is a brilliant lawyer and set to apply to the Queen's counsel list which will secure her future in a huge, financially rewarding way. She is a workaholic, no time for romance or any social life. A bipolar disorder keeps Fran on medications and she drinks more than is healthy. When she is asked to represent an icon banker, Martin Joy in his divorce, Fran is eager to give it her best efforts. He is mega-rich, a hedge fund manager and half owner in the very successful and prestigious Gassler Company. When they meet, the sparks fly! He is handsome, charming, and very flirtatious. She can not stop thinking about him, even though messing" with a client is unethical and could ruin her career.
One rainy night, Fran is shopping at Selfridges, a high-end department store. She has found a gorgeous handbag but she knows it is out of her price range. "I thought it was you," says a familiar voice that made her heart pound. It was Martin Joy. They laughed and talked about the handbag. He encourages her to treat herself. He was on a wine buying expedition and he invites her to the basement to help him pick out some great red wine. She passes on the handbag but accepts his invitation to join him. They have wine at a wine bar and a relaxed dinner. Again, she finds him easy to talk to, fun, and sexy. They go his apartment for a night of passionate sex. Fran knows she has committed a huge mistake, but Martin is irresistible.
The next day a box wrapped with a huge black and white bow is delivered to Fran. Inside is the ultra-expensive handbag she was longing to own... They begin to text each other and soon it becomes X-rated and very personal. Fran is obsessed with Martin. He confides in Fran telling her his marriage is over... He also tells her a pack of lies. Fran hears that Martin is rough and unscrupulous is his business dealings. Fran makes excuses. Martin tells Fran he is meeting with Donna to discuss the impending divorce. Fran is jealous and follows them to a restaurant. Watching them through the window, she sees them laughing, drinking a bottle of wine and enjoying dinner together. She follows them to Donna's home where they go in together.
Fran wakes up on the sofa of her neighbor, Pete, who tells her a taxi delivered her home. She had blood on her hose and was drunk and passed out. She has no recollection of how she got home or what happened in the hours after she began watching Donna and Martin enter her home.
J.L. Butler tells a steamy story filled with suspense and twists that keep you guessing until the final pages. When Donna Joy goes missing, Martin becomes the main suspect. Is he the killer? Or is someone trying to frame Martin?
I found for such an intelligent woman, Fran made a bunch of stupid, irrational decisions to help aid Martin. She ignored her career and threw caution to the wind. She believed she was in love and would be the next Mrs. Joy. What a superb life she would have, right? I think she was in LUST. Martin was a selfish, liar that used Fran and would do anything to keep his money. Pete, her neighbor, was a filthy, and a disgusting addition to an already super-charged storyline. The description of the time Fran spent alone at the Essex seaside home of Martin was well done. I had goosebumps the entire time and feared what was coming next. Great ending with a killer I did not suspect, which is always fun for me. I look forward to the next from this author. I really enjoyed MINE.
Learn more about Mine
SUMMARY
In this riveting tale of psychological suspense, a divorce lawyer risks her career, her sanity, and her life when she falls into an illicit, all-consuming affair with her client —who becomes the primary suspect in his estranged wife's sudden disappearance
Young divorce lawyer Francine Day has methodically built her career doing everything right. She's one big case away from securing her place among London's legal elite. But when she meets her new client, Martin Joy, the natural caution that has protected Francine and fueled her rise melts away. Powerless to fight the irresistible magnetism between them, client and counsel tumble into a blistering affair that breaks every rule.
Though Martin insists his marriage is over, Francine doesn't quite believe him. Certain details he's told her don't quite add up. Consumed with a passion she cannot control and increasingly obsessed with Martin's relationship with his wife, Donna, Francine follows the woman one night . . . and discovers her having dinner with her supposedly soon-to-be-ex-husband.
The next morning, Francine awakens in her neighbor's apartment with blood on her clothes and no recollection of what transpired after she spied Donna and Martin together. Then Francine receives more devastating news: Martin's wife has vanished. That dinner was the last place anyone has seen Donna Joy alive.
Suddenly, Francine finds herself caught in a dangerous labyrinth of deception, lies, and secrets, in which one false move could lead to her undoing. What happened that night and why can't Francine remember? Where is Donna and who is responsible for her disappearance? The further Francine goes to find answers, the tighter the net seems to draw—around her lover, herself, and the life she's meticulously built.
---
What do you think about this review?
Comments
No comments posted.

Registered users may leave comments.
Log in or register now!