"A fabulous bit of storytelling that combines emotional wow with erotic woo hoo!"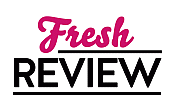 Reviewed by Miranda Owen
Posted July 11, 2019

JUST ONE OF THE GROOMSMEN is the first book in Cindi Madsen's "Getting Hitched in Dixie" series. I love small town settings and character-driven stories and JUST ONE OF THE GROOMSMEN has both. Addison Murphy has been "one of the guys" in her close-knit group of male friends for as long as she can remember. When her friend Shep gets married – it's almost a no-brainer that she'd be a "groomsman" for him. While a little discombobulating, it is only more so when one of her other good buddies - Tucker Crawford – comes back to Uncertainty, Alabama and some unexpected sexual tension makes an appearance.
Cindi Madsen tells this story from alternating perspectives so that the reader gets a peek at everything Addi and Tucker are slow to reveal to each other. Normally I feel like shouting at the hero and heroine to tell each other how they really feel, but I understand what makes these two so reluctant. It's ironically their closeness and tight friendship that make Addi and Tucker slow to dive into coupledom and announce it to friends, family, and generally all the inhabitants of their small town. Tucker has an additional reason for wanting to pump the breaks before things pass the point of no return. Tucker's parents had a contentious relationship and the gossip was overwhelming when they finally split. This hero wants to avoid getting any potential relationship like the one his parents had. Addi's doubts are more centered around her insecurities about how people, and specifically men, see her. Normally Addi can shrug off comments that compare her unfairly, and in a somewhat negative way, to other more traditionally feminine women, but with Tucker in the picture – those kinds of comments get internalized. Cindi Madsen does a terrific job of blending humor and a high hotness factor to balance all the emotional heavy lifting.
JUST ONE OF THE GROOMSMEN is a fabulous bit of storytelling that combines emotional wow with erotic woo hoo. Friendship is a major theme in this book, and I liked the look at both male and female friendships. I hope the next story in this series is about the next member in this small circle of friends to fall in love. I look forward to Cindi Madsen's next book.
SUMMARY
Addison Murphy is the funny friend, the girl you grab a beer with—the girl voted most likely to start her own sweatshirt line. And now that one of her best guy friends is getting married, she'll add "groomsman" to that list, too. She'll get through this wedding if it's the last thing she does. Just don't ask her to dive for any bouquet.
When Tucker Crawford returns to his small hometown, he expects to see the same old people, feel comfort in the same old things. He certainly doesn't expect to see the nice pair of bare legs sticking out from under the hood of a broken-down car. Certainly doesn't expect to feel his heart beat faster when he realizes they belong to one of his best friends.
If he convinces Addie to give him a chance, they could be electric…or their break-up could split their tight-knit group in two.
Hiding the way he feels from the guys through bachelor parties, cake tastings, and rehearsals is one thing. But just asTucker realizes that Addie truly could be the perfect woman for him—he was just too stupid to realize it—now she's leaving to follow her own dreams. He's going to need to do a lot of compromising if he's going to convince her to take a shot at forever with him—on her terms this time.
---
What do you think about this review?
Comments
No comments posted.

Registered users may leave comments.
Log in or register now!