"They rescued her or did she rescue them?"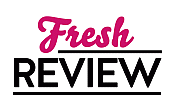 Reviewed by Annetta Sweetko
Posted July 9, 2019

Rory Banks looks down from where she is dancing in to see a strange man breaking open the cage door. He is offering her freedom from the deep-space pleasure ship Exos. She grabs it and runs. Having been betrayed by one of her father's shipmates and sold into slavery Rory wants to get away and the Marks Mercenaries find that RESCUING RORY is the only way to get information on their missing sister.
Kal saw the woman in the cage, saw the flower tattoo and knew she was the one they were searching for, but what he didn't know was that his heart had been searching for her too. Finding out her mechanical and engineering background and the life she had led until her father's death as a member of his crew only added to his desire to keep her and, of course, wanting revenge on the man who betrayed her.
RESCUING RORY is book one of author N.J. Walters' Marks Mercenaries. It is what readers expect from Ms. Walters -steamy fun, with a serious side that will have you emotional, either angry, crying and sometimes those are happy tears and, in this case with a possible lead to their sister, hopeful. The one thing I enjoyed was that though Rory was in a bad situation, she wasn't a weakling and she was working on getting herself out of the cage and off the ship. I loved how Kal helped her realize that she had nothing to do with her father's death, as the betrayer had led her and others to believe, and that her being with them gave them hope that they might find Abigail after all.
The brothers had a hard life while working and living in a mining town and survived an explosion that was no accident and their sister, Abigail, who was 12 at the time went missing. They believe she is alive and have searched for her, doing trades and mercenary work to afford their real mission - to find their sister. They might be a little beat up but they are determined to continue their mission.
If you want an amazing series of space mercenaries; characters with varied personalities from fun loving to down right scary and enough steamy love scenes to fog up your glasses then get your hands on RESCUING RORY and start the journey to the stars in style.
SUMMARY
Betrayed and sold into slavery after her father's death, Rory Banks finds herself dancing on the Exos, a deep-space pleasure ship. So when a stranger breaks open her cage and offers her a way out, she grabs it and runs.
Kal Marks and his brothers are space mercenaries and traders who have spent the past ten years searching for their younger sister. Their hunt has led them to the Exos and to Rory, who they hope will have information. But Kal never counted on wanting Rory or on the sexual tension and scorching heat that blazes between them. This mission just got a lot more complicated.
---
What do you think about this review?
Comments
No comments posted.

Registered users may leave comments.
Log in or register now!