"An Angel finds her hero!"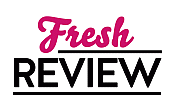 Reviewed by Annetta Sweetko
Posted July 9, 2019

Amos Marks and his brothers are getting supplies for the their ship "Abigail" in preparation to the next part of their journey in search of their missing sister. He has no idea that an UNEXPECTED ANGEL has stowed away until he finds her hidden with the loaf of bread he had sequestered from his brothers. He certainly can't just drop her off at the nearest planet especially when he hears her plan to end the hold her uncle has on her.
Angelina Astoferus' uncle has decided to use her as part of a business deal and the last thing she wants is to be married to a warrior from a secretive planet. So with courage and smarts she escapes and plans to find someone to take away the bargaining chip she has... her virginity. One look at his Angel and he knows that she is going to be his forever. They just have to fight off the uncle and the angry warrior from Gravas, who just happened to be an acquaintance of the brothers.
UNEXPECTED ANGEL is book two of author N.J. Walters Marks Mercenaries. It is a fantastic sci-fi romance that is ultra steamy but with a storyline that will make you cry, smile and even laugh. The brothers, for those who are new to this series, are: Flynn, the flinty older brother and captain of the ship; Kal, the diplomat of the group; Garth the weapons expert and Amos, the engineer. These men were in a mining explosion that was no accident and their sister, Abigail, who was 12 at the time went missing. They believe she is alive and have searched for her, doing trades and mercenary work to afford their real mission - find Abigail. A lead came from Rory who became Kal's lady in Rescuing Rory (Book 1) and that is why they were picking up supplies that also got Amos his Angel.
After reading UNEXPECTED ANGEL, I really am hoping to see many more Marks Mercenaries in the future. I want to see who Ms. Walter could possibly come up with for Flynn, who is such a wicked tempered, bossy brother and Garth who seems like the happy go lucky brother, but I have a feeling this author has some surprises for us. Then she added into the mix, the Gravas warrior, Vaden, and I kind of like the guy and want a story of his own with a woman as feisty as he deserves, because you have to give controlling individuals someone they can't control, after all.
So if you love space adventures, daring heroes, spirited women, family, danger, drama and a lot of steamy romance then you have to read UNEXPECTED ANGEL.
SUMMARY
Angelina Astoferus is on the run from her uncle, who wants to marry her off as part of a business deal. Her only hope is to find a spaceship to escape on—and a man willing to take her virginity, since her being pure is part of the deal. A desperate escape attempt leads her to the loading docks of the planet Oasis, where she spies Amos. Captivated by him, when the opportunity to sneak on board his ship arises, she takes it.
When Amos Marks discovers a stowaway on his ship, he knows she is big trouble. He and his brothers don't need two dangerous enemies—her powerful uncle and the jilted warrior from Gravas—but Amos can't turn his back on her. He decides to help her with her outlandish plan, but neither of them expects that the physical connection between them will lead to so much more.
---
What do you think about this review?
Comments
No comments posted.

Registered users may leave comments.
Log in or register now!