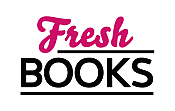 April showers us with great reads! Stay safe!
"They both just wanted a hook up but got so much more."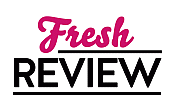 Reviewed by Annetta Sweetko
Posted July 8, 2019

Magnolia West, is a country girl, happy on her grandparents' ranch, but very unlucky in love. So she has decided that no more thoughts of forever. Let others be DEVOTED TO LOVE she would just enjoy herself and not deal with entanglements. That was before Josiah Grant walked into her life.
Meeting Maggie at her sister's wedding was a lucky break; she was flirty and open to some fun. What Josiah Grant didn't expect was that his heart would have other ideas. He also didn't expect the danger from the Enlightenment Fields that looked like nothing more than a cult. When his boss Logan Edgington, part owner of EM Security, asks him to watch out for the Wests he agrees without hesitation. More time to spend with Maggie and more time to figure out what the Enlightenment leader, Adam Coleman, is really up to. The harassment had gotten more than verbal and frightening to the family, and that was something he wasn't going to put up with.
DEVOTED TO LOVE is a wow moment that just keeps going. Maggie, whose sister is a Hollywood star with hometown roots, is just a hometown girl with a horribly rocky romantic life but Josiah Grant plans a siege that will bring her to his way of thinking. She certainly has cause to fell not great about herself, after having been abandoned by her addict mother as a toddler and not fully understanding why. Then add in her bad taste and choices in the romance field, and you have her reasons for being afraid to love. Until Josiah, only because he won't give up and when all hell breaks loose in the small town of Comfort, Texas, and he stays to help in any way he can. He doesn't just protect her, but he includes her in his plans. He might not like that aspect, but he does love the woman, and he understands she is not a hide in safety woman. Of course, as DEVOTED TO LOVE is a Shayla Black book, there are some really steamy moments, but also a lot of sweet romance as Josiah works hard to get Maggie to admit she loves him.
Some of the characters are really whack jobs (especially cult member Mercy), some are just everyday people (Maggie's grandparents and Deputy Kane Preston) and members of EM Security. One from the team that in particular stands out and I really need more of Pierce "One-Mile" Walker and the lovely Brea Bell, an unlikely couple but there is a baby on the way. There were a couple of surprises involving who belonged to the cult or at least helped them for their own plans, that came out of nowhere, that made for an intriguing storyline adding in the who can you trust to an already crazy world.
If you want action, a hero and heroine working together to eradicate evil, danger, mystery, intrigue and a romance that will blow you off your feet then get your hands on DEVOTED TO LOVE.
SUMMARY
He was sent to guard her body… he didn't expect her to steal his heart.
Her sister's wedding was hardly the place to find a hook up, but after one look at friend-of-the-groom and special operative Josiah Grant, small-town Texas beauty Magnolia West immediately fell in lust. After a stunningly sensual night together, Maggie is prepared for the two of them to go their separate ways. After all, she's not a happily-ever-after kind of girl. But Josiah—and danger—change her plans.
Josiah isn't looking for love…but Maggie rouses his body and stirs his heart like no other woman. She's got a rocky romantic past, and a smart man would steer clear. But when the murder quotient in Kendall County rises and all signs point to a mysterious group nearby who have been harassing Maggie's family, he can't leave her unprotected—especially when he realizes he's fallen hard for her. As tension mounts and the menace closes in, Josiah will do anything to prove to Maggie that their love is real…but can they stay alive long enough to share it?
---
What do you think about this review?
Comments
No comments posted.

Registered users may leave comments.
Log in or register now!