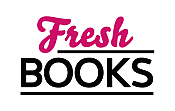 New Year, Great Reads for January
"Milady tells her side of the story..."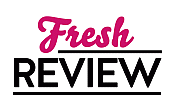 Reviewed by Magdalena Johansson
Posted July 5, 2019

Women's Fiction Historical | Historical
She's one of literature's most famous villains - Milady de Winter. But, who was she really? In MILADY we get her own story - from her childhood ordeals in life to the trials that will make her the ruthless woman d'Artagnan will meet. The woman who Athos married and who he thought was dead. Now she tells her story...
MILADY is perfect for fans of retellings, or those that love The Three Musketeers by Alexandre Dumas. And, if you have ever wanted to read a book from Milady de Winter's POV - this one for you. Alas, this book did not work for me. I so wanted to like this book. I have never read The Three Musketeers only seen movie versions. But, I've always found Milady to be such a fascinating character. A skilled seductress and a dangerous foe. Sadly, I never felt that Milady reached her potential in this book. Also, I felt that the author had a tendency to villainize all the men in the book, especially Athos, Porthos, Aramis, and d'Artagnan. I had wanted Milady to be more defined as a character, rather than feeling unsure what the author wanted with her. She never felt like a skilled seductress or a smart villain. She often managed to talk her way to safety and I wanted her gutsier, more devious, but with a softer side. In the end, Milady felt like a character that could have been so much more than she was portrayed in the book and, since she is the main character and I failed to connect with her, I ultimately failed to connect with the book.
I would say that for the right reader will this book work great. I wish the book had worked out for me because I loved the premise.
Learn more about Milady
SUMMARY
From the glittering ballrooms of 17th Century England to the dangerous intrigues of the French court, Laura L. Sullivan brings an unlikely heroine to the page, turning on its head everything we've been told about The Three Musketeers and their ultimate rival.

I've gone by many names, though you most likely know me as Milady de Winter: Villainess. Seductress. A secondary player in someone else's tale.

It's finally time I tell my own story. The truth isn't tidy or convenient, but it's certainly more interesting.

Before you cast judgment, let me start at the beginning, and you shall learn how an innocent girl from the countryside became the most feared woman in all of Europe.

Because we all know history was written by men, and they so often get things wrong.
---
What do you think about this review?
Comments
No comments posted.

Registered users may leave comments.
Log in or register now!