"A Texas Ranger Unleashed"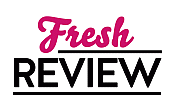 Reviewed by Kim Roller
Posted July 4, 2019

Romance Contemporary | Romance Western
Clancey Lang has lived in fear for years and wants nothing more than to give her little adored brother a better life. Colter Banks is a hardhearted Texas Ranger who has been in love with his dead best friend's fiance' even before he died. Will Clancey change his mind? Can she trust Colt with her secrets? What happens when their pasts come back to haunt them? What is Clancey's connection to Colt's cold case?
Clancey is an administrative assistant for Colt, a hardworking Texas Ranger. He doesn't pay much attention to her because he wanted a man for the position. Clancey worked for her best friend, a cop, for years, so she knows she's qualified. Thinking that revealing her past and the connection to the cold case Colt is working on keeps her quiet about it all. A run-in with her stepbrother six years ago put him in prison and unfortunately he is about to be released for good behavior. Knowing the man the way Clancey does has her scared and looking for new living arrangements. Colt begins to take notice of his assistant and her situation and both feel an attraction to the other. As they get to know each other they realize their pasts are more alike than they know...
Colt keeps thinking that there is some connection he's missing in the cold case he's working. Clancey's best friend tells her to reveal her connection to the cold case since Colt is getting close to finding out on his own. Meanwhile, her stepbrother gets out of prison and immediately starts to threaten Clancey. Colt offers to protect her and takes her to his ranch with his sister as a chaperone. Colt follows clues to find the missing man in his cold case in an unusual way...
A continuation of the Long Tall Texans series, UNLEASHED is a suspenseful, passionate, and emotionally charged story of love and danger. Diana Palmer is at her best writing about cowboys and the women they love. She pays tribute to and takes on the world of the men and women who protect and serve. A look into their world of emotion and love come to life. I've been a fan for years and can never go wrong with a Diana Palmer book. Can't wait for the next one.
SUMMARY
She vowed to never trust another man…until she met him.
A passionate new Long, Tall Texans romance from New York Times bestselling author Diana Palmer
Clancey Lang knows how to run. She's been doing it since the day she fled her abusive home to save her and her younger brother's lives. That was the same day she decided to never let herself depend on anyone else. Especially men. Though she's tempted—mighty tempted—to put her faith in her boss, ruggedly handsome Texas Ranger Colter Banks. If only he would look her way…
For far too long, Colter has been distracting himself with women he knows will never fully satisfy him. But there's something about his pretty assistant, Clancey, that he simply can't resist. Something slowly but surely drawing every ounce of his attention. But is he falling for a woman who'll never let herself be caught?
---
What do you think about this review?
Comments
No comments posted.

Registered users may leave comments.
Log in or register now!