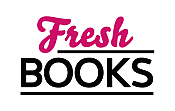 Sweet Romance + Thrilling Intrigue = February Best Reads
"Beautiful Breezy Story Of Friendship And Forgiveness"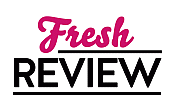 Reviewed by Patricia (Pat) Pascale
Posted July 4, 2019

MY EX-BEST FRIEND'S WEDDING is the newest offering from Wendy Wax and it sparkles! This bittersweet story is told in alternating chapters by Kendra, Lauren, and Bree. It is a story of second chances, family and forgiving set in the Outer Banks of North Carolina and New York City. It is also the story of The Dress, a gorgeous wedding dress worn by three generations of her family and the inspiration for this delight by Ms. Wax.
Lauren and Brianna, aka Bree, met in kindergarten and became BFFs. They shared everything... all their hopes and dreams. Both love books and writing, and their plan was to move to New York together live there and write a great novel. Two days before the bus would transport them to the Big Apple, Bree backed out and the friendship ended because of her broken promise. Lauren traveled to New York and became a bestselling author, called the "Queen of the Beach Reads." She had an elegant apartment overlooking Central Park, was engaged to Spencer Harrison, a handsome playwright and songwriter. She had it all. It's time to return to the Outer Banks, introduce Stewart to her mother and plan their wedding. A piece of cake, or is it?
Bree married Lauren's old boyfriend, Clay, had two children and owns a book shop, Tidal Waves. She has been working on her first book for 15 years. She is unhappy in her marriage because Clay is unfaithful. The final straw came when Lily, her teen daughter told her mother she knew about her father's failings and tormented her about doing something about it. Is it time for Bree to take serious steps to salvage their marriage or divorce and move on and start a new life?
Kendra has raised Lauren as a single mother and has kept a dark secret hidden for many years. She left Jake, her first and only love, in an ill-chosen powder blue tux at the altar. A few months later, she learned she was pregnant but failed to tell Jake. He was getting married and Kendra made the decision not to upset Jake and his new life. Was that a lie she could live with forever?
The three main characters all had serious flaws and I became impatient with their actions or lack thereof. Jake is my favorite character and I loved his patience, calm and finding a solution to the problem when his world as he knew it was shattered. Spencer was a favorite of mine too. He was always there for Lauren and I was ready to scream at her more than a few times. Beyond all that, MY EX-BEST FRIEND'S WEDDING is absorbing read touching on mother's love, the sweet tradition of The Dress, and finally, forgiveness and forever love. I loved it! Another winner for Wendy Wax.
SUMMARY
A wedding dress passed down through generations unravels the tangled threads of three women's lives in a novel of friendship, family, and forgiveness from the USA Today bestselling author of Ten Beach Road.
Prized and stored away for safekeeping, the timeless ivory wedding dress, with its scooped neck and cleverly fitted bodice, sits gently folded in its box, whispering of Happily Ever Afters. To Kendra, Brianna, and Lauren it's a reminder of what could have been, the promise of a fairy tale, and a friendship torn apart. But as Kendra knows firsthand: it wasn't the dress's fault.
Once closer than sisters, Lauren and Bree have grown up and grown apart, allowing broken promises and unfulfilled dreams to destroy their friendship. A successful author, Lauren returns home to the Outer Banks, fiancé in tow, to claim the dress she never thought she'd wear. While Bree, a bookstore owner, grapples with the realities of life after you marry the handsome prince. As the former best friends wrestle with their uncertain futures, they are both certain of one thing: some betrayals can never be forgiven.
Now on the eve of her daughter Lauren's wedding, Kendra struggles with a secret she's kept for far too long. And vows to make sure the dress will finally bring Lauren and Bree back together—knowing they'll need each other to survive the coming storm.
---
What do you think about this review?
Comments
No comments posted.

Registered users may leave comments.
Log in or register now!