"THE EVIL QUEEN will definitely make you rethink the classic fairy tale!"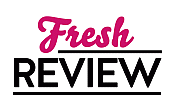 Reviewed by Annie Tegelan
Posted July 3, 2019

Gena Showalter has a brand new Young Adult series called "The Forest of Good and Evil". The first book in the series is called THE EVIL QUEEN. If you can't tell already, it's a fairy tale retelling of Snow White, but the twist is that it's all about the villain. As a fairy tale lover myself, I was very excited about this new series. I also think that this series is a good introduction to Showalter's writing style if you haven't tried her books before. This story captures her fun, light-hearted writing style but also explores the darker themes that she often writes about in her other books.
Unfortunately, I had a little bit of trouble getting into this book because of the protagonist. I wasn't fully invested in the character, which was why I felt like this book was a little slow at times. However, I guess it makes sense that it would take me a while because it's a story about a character readers wouldn't normally get a point of view from otherwise. Nevertheless, I will still try reading the next book in the series, just to see if my opinion will change.
If you're a fan of Marissa Meyer's HEARTLESS, then I think you would definitely enjoy this book! THE EVIL QUEEN will definitely make you rethink the classic fairy tale!
SUMMARY
WELCOME TO THE FOREST OF GOOD AND EVIL.
A DREAM COME TRUE…AND A LIVING NIGHTMARE.
Far, far away, in the realm of Enchantia, creatures of legend still exist, magic is the norm and fairy tales are real. Except, fairy tales aren't based on myths and legends of the past—they are prophecies of the future.
Raised in the mortal realm, Everly Morrow has no idea she's a real-life fairy-tale princess—until she manifests an ability to commune with mirrors.
Look. See… What will one peek hurt?
Soon, a horrifying truth is revealed. She is fated to be Snow White's greatest enemy, the Evil Queen.
With powers beyond her imagination or control, Everly returns to the land of her birth. There, she meets Roth Charmaine, the supposed Prince Charming. Their attraction is undeniable, but their relationship is doomed. As the prophecy unfolds, Everly faces one betrayal after another, and giving in to her dark side proves more tempting every day. Can she resist, or will she become the queen—and villain—she was born to be?
The battle between good and evil is on.
---
What do you think about this review?
Comments
No comments posted.

Registered users may leave comments.
Log in or register now!