"One woman, one kiss, one chance can change your life forever!"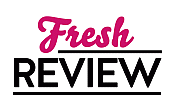 Reviewed by Teresa Cross
Posted July 2, 2019

LAYOVER by David Bell is a suspense thriller that is not only believable, but it gains your attention at the beginning making it hard to put down until the end. Bell did an amazing job at making you feel that you were right there in the airport with characters. You could almost here the sounds and see the busy crowds that are normally inside an airport by his detail descriptions that added sensation you felt as you read. The storyline about a guy meeting a girl at an airport and making a connection only to find out later that she is a missing person is one that you think will take you in a certain direction, but believe me, it fools you. That is what I love about it the most. It keeps you guessing, but you will be surprised.
The story takes place at an airport where Joshua Fields meets this woman, Morgan, who he hits it off with. In that short time, they seem to share a lot, including a kiss. Then she catches her flight leaving him wanting to know more. However, what he finds out is more than he bargains for. Her face shows up on the TV screen at the airport as a missing person. Joshua does the unpredictable for him and goes on a whirlwind trying to find out why she is missing, and her past that is full of secrets. Which ones should he believe?
Novels like this are why I love thrillers! David Bell has a way of keeping the reader obsessed with the story giving just enough when needed to keep you guessing. You will not see what he has coming. LAYOVER is the on the top as one of my favorite suspense thrillers for the year!
Learn more about Layover
SUMMARY
In this high concept psychological suspense novel from the USA Today bestselling author of Somebody's Daughter, a chance meeting with a woman in an airport sends a man on a pulse-pounding quest for the truth.
Joshua Fields takes the same flights every week for work, his life a series of departures and arrivals, hotels and airports. During yet another layover, he meets Morgan, a beautiful stranger with whom he feels an immediate connection. When it's time for their respective flights, Morgan kisses Joshua passionately, lamenting that they'll never see each other again.
As soon as Morgan disappears in the crowd, Joshua is shocked to see her face on a nearby TV. The reason: Morgan is a missing person.
What follows is a whirlwind, fast-paced journey filled with lies, deceit, and secrets as Joshua tries to discover why Morgan has vanished from her own life. Every time he thinks one mystery is solved, another rears its head—and his worst enemy might be his own assumptions about those around him.
---
What do you think about this review?
Comments
No comments posted.

Registered users may leave comments.
Log in or register now!