"Rom com with all the great feels and a social conscience too"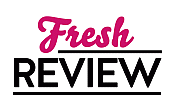 Reviewed by Make Kay
Posted June 29, 2019

THE RIGHT SWIPE is the first in a new contemporary romance series, Modern Love, by Alisha Rai. I adored this book! I love Rai's writing style. She does angst really well, and I am a total sucker for an angsty book. Despite all the emotional hurts of our hero and heroine, the book is still sprightly and often laugh-out-loud funny, providing a great balance between all the feels and some robust fun. I follow Rai on social media, so I've heard about some of the times she's been ghosted in her dating life, and it is diverting for me to speculate how much of the little details of her dating mishaps might have made it into the book.
Rhiannon is the CEO of a dating app company called Crush. She's been burned by her prior boss at her previous dating site job, and her mantra is: The best revenge is success. Now Rhiannon is gunning to buy out another competitor, Matchmaker. It turns out, though, that the new face of Matchmaker, and the nephew of the owner, is the man who ghosted her five years ago after an unbelievable night in the sheets. Rhiannon is prickly and guarded–very much the product of her many previous traumatic experiences. She totally resonated with me, and I love her to death. It's so awesome to watch her let Samson into her life and her heart. Samson is a retired football player who definitely has his own issues in spades. He's the softer character in relation to Rhiannon, but he's closed up his heart in his own way, too. Watching this pair of hedgehogs approach each other and slowly unroll to become vulnerable gives me all the feels.
Rai lives in New York City, and her book represents a good slice of American population. Representation is a fantastic thing, y'all. Our heroine Rhiannon is black. Rhiannon's best friend and roommate is Thai-American and agoraphobic. Her amazingly competent assistant (who I
This is a rom-com, and it\'s very successful at both the laughs and the romantic love. But it's so much more. There's great inclusion of topics like consent, sexual harassment, domestic abuse, and psychiatric issues. I adore how supportive the characters are of one another. I admire the great insights that friends and family provide to each other, that feel like they are hard won from therapy work and from personal insight. And the pop culture references, you guys. They made me roar with laughter.
THE RIGHT SWIPE is a funny and charming romance. This book is also empowering to both male and female, and psyche-positive. Two massive thumbs up to Alisha Rai for her deft writing and her romantic heart. THE RIGHT SWIPE is a book I'm going to read over and over again.
SUMMARY
Alisha Rai returns with the first book in her sizzling new Modern Love series, in which two rival dating app creators find themselves at odds in the boardroom but in sync in the bedroom.
Rhiannon Hunter may have revolutionized romance in the digital world, but in real life she only swipes right on her career—and the occasional hookup. The cynical dating app creator controls her love life with a few key rules:
- Nude pics are by invitation only
- If someone stands you up, block them with extreme prejudice
- Protect your heart
Only there aren't any rules to govern her attraction to her newest match, former pro-football player Samson Lima. The sexy and seemingly sweet hunk woos her one magical night... and disappears.
Rhi thought she'd buried her hurt over Samson ghosting her, until he suddenly surfaces months later, still big, still beautiful—and in league with a business rival. He says he won't fumble their second chance, but she's wary. A temporary physical partnership is one thing, but a merger of hearts? Surely that's too high a risk…
---
What do you think about this review?
Comments
No comments posted.

Registered users may leave comments.
Log in or register now!