"This is a promise he will keep!"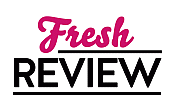 Reviewed by Annetta Sweetko
Posted June 29, 2019

Ivar (Viking) Kjeidsen made a promise when he was released from the hell dimension, to go back and rescue the brother that remained. Broken by the hell he had gone through all he has to keep him going is the promise not to give up until all of the members of the Seven are together. Even if the person he needs to help him teleport back to the right dimension is the one person, he would want to claim with a fierce ALPHA'S PROMISE.
Dr. Promise Williams lived in a world filled with math and logic; she understands the world around her, and the many intriguing questions and answers her brain can ferret. The only thing she has had little success with is dealing with humans ... they are just unfathomable to her emotionless world. Until the day a crazy man tries to kidnap her and then comes back to rescue her from danger. Vampires do not exist except in movies ... right? Then why is she suddenly feeling things that she had never even dreamed of and with the promise of immortality how can she not jump into his world?
ALPHA'S PROMISE is fascinating, funny, heartbreaking, sexy read with several twists that are unexpected and yet expected when it comes to offerings by author Rebecca Zanetti. You can never second guess what will happen in her Dark Protector books and really why try when you can just read and enjoy.
I have to admit I burst out laughing at Viking's kidnapping attempt. It just didn't feel right that one of the cool, fighting machine, Seven would do something so irrational. Dr. Promise grew on me as we got to know more about her upbringing and the things she had dealt with in her life. At first, I thought of her as just too cold, thinking much to rationally even claiming she would mate with Viking just to get the chance to be immortal - just think of all the math wizard things she could accomplish. Then readers realize that that is her brain talking, but soon her heart takes over. It is fun watching the rational thought, and emotional ideas finally blend together. There are several battles that take place with characters from the past Zanetti books that come out to fight the good fight.
The sweetest moment was when Viking was about to jump back into the hell dimension, and he presented her with a puppy - something she had wanted as a child and never got. Who couldn't love a guy who thought like that?
If you love vampires, demons, danger, intrigue, fighting the good fight, seeing the good guys at their best and of course a sweet and steamy romance that will have your heart pounding then you have to read ALPHA'S PROMISE.
SUMMARY
To hell and back . . .

Though he has vampire, demon, and Viking blood rushing through his veins, Ivar Kjeidsen\'s soul-crushing trip to hell broke him in ways he can barely fathom. One vow keeps the deadly immortal standing: To rescue the vampire brother who had sacrificed freedom for him. To do that, Ivar needs the help of a brilliant physicist with wary brown eyes, fierce brilliance, and skin that\'s way too soft.

Dr. Promise Williams understands the underpinnings of the universe but has never figured out the human beings inhabiting it. Her function is to think—and not feel—until she\'s touched by a vampire who\'s nowhere near human. The primal hunger in his eyes awakens feelings in her that defy calculation. As she shows him the way to step between worlds, he brands her with a pleasure that could last more than a lifetime . . .
---
What do you think about this review?
Comments
No comments posted.

Registered users may leave comments.
Log in or register now!