"The end of the world started with a cough..."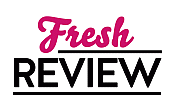 Reviewed by Debbie Wiley
Posted June 18, 2019

Dystopian | Science Fiction | Fantasy
It all started with a simple cough. Unfortunately, the cough didn't go away, and people started dying. Red has seen enough horror movies to know how this will end and starts preparing. Red knows they need to head for Grandma's house to be safe. But who will she survive the trek when she's on her own?
Christina Henry has crafted a dark, postapocalyptic world and infused hope in the midst of horror. The world building is phenomenal as Christina Henry portrays the eeriness of a world without the working trappings of modern civilization. There are some gruesome scenes, as not everyone remains decent once the veneer of civilization is gone. However, the gore isn't gratuitous and is entirely appropriate considering the overall plot of the story line.
Red is a great heroine! I love that Christina Henry creates such a feisty and determined character who defies some social stigmas, such as being biracial and having a prosthetic leg. Red is definitely an intellectual overthinker, trying to figure out all the angles. She's knowledgeable in literature (her mom is a Shakespeare professor) but even more impressive is her extensive science knowledge. Red is the antithesis of the idiotic horror movie idiots who die quickly and it's enjoyable watching her navigate such a dark world.
THE GIRL IN RED is a phenomenal re-telling of the Red Riding Hood fairytale! Christina Henry puts a unique and intriguing spin on an old classic, making it fresh and exciting all over again. THE GIRL IN RED is a must read for all fans of post-apocalyptic stories!
SUMMARY
From the national bestselling author of Alice comes a postapocalyptic take on the perennial classic "Little Red Riding Hood"...about a woman who isn't as defenseless as she seems.
It's not safe for anyone alone in the woods. There are predators that come out at night: critters and coyotes, snakes and wolves. But the woman in the red jacket has no choice. Not since the Crisis came, decimated the population, and sent those who survived fleeing into quarantine camps that serve as breeding grounds for death, destruction, and disease. She is just a woman trying not to get killed in a world that doesn't look anything like the one she grew up in, the one that was perfectly sane and normal and boring until three months ago.
There are worse threats in the woods than the things that stalk their prey at night. Sometimes, there are men. Men with dark desires, weak wills, and evil intents. Men in uniform with classified information, deadly secrets, and unforgiving orders. And sometimes, just sometimes, there's something worse than all of the horrible people and vicious beasts combined.
Red doesn't like to think of herself as a killer, but she isn't about to let herself get eaten up just because she is a woman alone in the woods....
---
What do you think about this review?
Comments
No comments posted.

Registered users may leave comments.
Log in or register now!