"What twisted conspiracy is lurking beneath the surface?"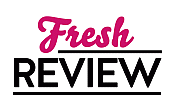 Reviewed by Debbie Wiley
Posted June 16, 2019

Chief Detective Inspector Charles Fields suspects a conspiracy is afoot after an assassination attempt on Queen Victoria occurs in 1860. Not everyone is on board with Fields' conclusions, however. At the heart of the conspiracy is Charles Darwin and his book on evolution. Several high-ranking officials and clergy are vehemently opposed to Darwin's theory and have engaged the services of a diabolical killer known as the Chlorister. The deck is firmly stacked against Fields, but he's determined to stop the Chlorister.
The Chlorister may haunt my nightmares for a while. Time Mason masterfully crafts one heck of a diabolical killer, fleshing his character out enough to terrify while still keeping so much about him in the shadows. The whole conspiracy hinges on the reader's belief in the sick and twisted nature of the Chlorister, and Tim Mason makes a believer out of the reader.
In fact, none of the characters in THE DARWIN AFFAIR are infallible. In fact, most of the characters are quite unlikable, which makes it all the more amazing that the book is practically impossible to put down despite (and maybe at times even because of) the unpleasantness of the characters. Tim Mason makes a solid point about how extreme ideology can destroy even the kindest of people.
THE DARWIN AFFAIR is a dark, twisted historical thriller that takes readers on a wild and sometimes nightmarish ride. Tim Mason brilliantly weaves together factual events with a fictional and overarching conspiracy to explain how these events intertwine. THE DARWIN AFFAIR is one heck of a good read!
SUMMARY
London, June 1860: When an assassination attempt is made on Queen Victoria, and a petty thief is gruesomely murdered moments later—and only a block away—Chief Detective Inspector Charles Field quickly surmises that these crimes are connected to an even more sinister plot. Was Victoria really the assassin's target? Are those closest to the Crown hiding something? And who is the shadowy figure witnesses describe as having lifeless, coal-black eyes?
Soon, Field's investigation exposes a shocking conspiracy in which the publication of Charles Darwin's controversial On the Origin of Species sets off a string of murders, arson, kidnapping, and the pursuit of a madman named the Chorister. As the investigation takes Field from the dangerous alleyways of London to the hallowed halls of Oxford, the list of possible conspirators grows, and the body count escalates. And as he edges closer to the Chorister, he uncovers dark secrets that were meant to remain forever hidden. Tim Mason has created a rousing page-turner that both Charles Dickens and Sir Arthur Conan Doyle would relish and envy.
---
What do you think about this review?
Comments
1 comment posted.
Re: What twisted conspiracy is lurking beneath the surface?

We are a top rated and professional SEO company in USA, offering
Best Seo
services for various types of businesses. We offer on page
and off page SEO services, which are first rated to give you
more results. Our SEO professionals are very smart to improve
your website's ranking easily.

https://www.firstrankseoservices.com
(Aliza Decruz 1:43am June 18)
Registered users may leave comments.
Log in or register now!