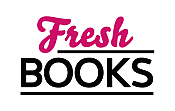 New Year, Great Reads for January
"A sexy start to a new contemporary series... Super HOT!"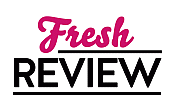 Reviewed by Danielle Dresser
Posted June 6, 2019

Georgie Castle has been in love with her older brother's best friend, Travis Ford, for as long as she can remember. But just as long, Travis has only thought of her as the pesky little sister of his lifelong friend. Georgie is fed up with everyone overlooking her; sure, she's a birthday clown but she has plans to turn her one-woman show into a full- fledged party planning business. If only her family, friends, and Travis would take her seriously...
Travis was once the major league's most promising player, but an injury and a scandalous reputation cut that dream short. He's back home in Port Jefferson, drowning his bruised ego in alcohol, working for the Castle family's renovation business to pass the time. However, it's Georgie who gives him a jolt to figure out what he's doing with his life instead of wallowing. And it's Georgie who makes him admit he misses baseball and wants to continue working in the sport he loves...
When Travis is on a shortlist to become a new play-by-play commentator on the national level, he knows he needs to turn his image around. And Georgie knows if she can show everyone in her life that she's more than just a sarcastic pushover, her plans to grow her event planning business could actually take off. So, for appearance's sake, they decide to have a fake relationship. Georgie is the wholesome girl-next-door to convince the network that Travis is family friendly, and dating Travis will show everyone that Georgie can have a serious relationship and be treated like the adult woman she already is... But when their fake dating leads to very real feelings, Travis and Georgie will have to figure out if they're ready for the big leagues.
FIX HER UP by Tessa Bailey is a sexy start to Hot and Hammered, a new contemporary series. A familiar yet timeless setup, Georgie and Travis have known each other for most of their lives, but it isn't until just the right time that they are able to see each other as real, individual people. Georgie is a great romance heroine: smart, hilariously sarcastic, forward-thinking, confident, but also vulnerable, complex, and trying to do the best she can with what she's got. Her profession as a birthday clown was totally original, and her desire to turn it into an event planning business was really interesting and made sense. Reading about her develop her business acumen was refreshing - I wish there had been more of it! Travis is a hero that took time to warm to; he's understandably feeling sorry for himself and in turn, many of his actions are selfish in the beginning. The rest of the Castle family offers up a cast of lovable characters, and they eventually come around to treating Georgie and Travis as more than the preconceived ideas they've always assumed them to be. The steam-level in FIX HER UP is super HOT, and if dirty-talk is your thing, it's here in spades. The angst is minimal, with much of the conflict coming from the two lead characters trying to figure things out, while managing to fall in love along the way.
SUMMARY
New York Times bestseller Tessa Bailey delivers a fun, sexy romantic comedy perfect for fans of Christina Lauren and Sally Thorne.

Georgette Castle's family runs the best home renovation business in town, but she picked balloons instead of blueprints and they haven't taken her seriously since. Frankly, she's over it. Georgie loves planning children's birthday parties and making people laugh, just not at her own expense. She's determined to fix herself up into a Woman of the World... whatever that means.

Phase one: new framework for her business (a website from this decade, perhaps?)

Phase two: a gut-reno on her wardrobe (fyi, leggings are pants.)

Phase three: updates to her exterior (do people still wax?)

Phase four: put herself on the market (and stop crushing on Travis Ford!)

Living her best life means facing the truth: Georgie hasn't been on a date since, well, ever. Nobody's asking the town clown out for a night of hot sex, that's for sure. Maybe if people think she's having a steamy love affair, they'll acknowledge she's not just the "little sister" who paints faces for a living. And who better to help demolish that image than the resident sports star and tabloid favorite.

Travis Ford was major league baseball's hottest rookie when an injury ended his career. Now he's flipping houses to keep busy and trying to forget his glory days. But he can't even cross the street without someone recapping his greatest hits. Or making a joke about his… bat. And then there's Georgie, his best friend's sister, who is not a kid anymore. When she proposes a wild scheme—that they pretend to date, to shock her family and help him land a new job—he agrees. What's the harm? It's not like it's real. But the girl Travis used to tease is now a funny, full-of-life woman and there's nothing fake about how much he wants her...
---
What do you think about this review?
Comments
No comments posted.

Registered users may leave comments.
Log in or register now!