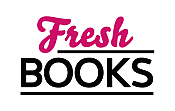 April showers us with great reads! Stay safe!
"Sisterhood and second chances at Sea Haven..."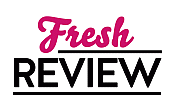 Reviewed by Patricia (Pat) Pascale
Posted June 6, 2019

SUMMER BY THE TIDES, the newest offering by one of my favorite authors, Denise Hunter, is a charmer! When we meet Maddy Monroe she has had a very bad day! She caught Nick, her boyfriend of six months, kissing Evangeline, owner of Pirouette, the posh restaurant Maddy works at as assistant manager. Her life is Pirouette and she has been expecting a promotion to manager, but she overhears Nick telling Evangeline Maddy is not the right manager for Pirouette, and that he wants the job. Evangeline gives him the job and Maddy leaves with a broken heart. At home, she unplugs her phone, climbs into bed, and eats a package of Oreo cookies. When she looks at her phone, she sees five missed messages from her grandmother's neighbor, Connor Sullivan, who tells Maddy her gram is missing, and he needs her help. Maddy immediately drives to the beachside town of Sea Haven, to see if she can help find her grandmother. Her meeting with Connor Sullivan is unpleasant. Convinced he is a beach bum and a ladies man, she is cold and sarcastic to him. They work together with the police to try and find gram. When both of her estranged sisters, Nora and Emma, arrive, things get out of hand. Gram calls in a few days from Boise where she is attending her 65th high school reunion. Did she plan this to get the three sisters together? She is funny, shrewd, and a matchmaker!
Denise Hunter is no stranger to me and I love the way she tells a story. Always unforgettable characters, a quiet spiritual message interwoven into the theme, set in a romantic locale... I never fail to "fall" for the heroes of her books, and Connor Sullivan is no exception. Is it his silver-blue eyes, the cleft in his chin, the scruffy look, the quiet way he listens... or is it all of the above? As they get to know each other, they begin to tell each other their secrets and hurts and something warm and wonderful begins to blossom. Can Maddy trust this swoon-worthy man? Connor is a hard worker, owns the marina as well as The Landings, the local "in" spot for eating great food. Additionally, he has helped Maddy's grandmother with repairs on her house and has figured out how to get along with both of her sisters, and Pippy, their sweet, furry ball of devotion.
Sisterhood is also a big part of this story. A betrayal by Nora to her sister, Emma, has never been forgotten or forgiven. As a huge hurricane comes ashore, everyone is gathered close together, and secrets are shared. I was swept away by the inspirational messages that brought forgiveness and fresh starts. It was the granting and then accepting the forgiveness that brought about the long-overdue love of Nora and Emma and what a sweet surprise ending. I loved SUMMER BY THE TIDES and you will, too. Thank you for another winner, Denise Hunter!
SUMMARY
A Summer of Low Tides Could Expose Years of Family Secrets
When her grandmother goes missing from the family beach house, Maddy and her estranged sisters converge in Sea Haven, North Carolina. Being with uptight Nora and free-spirited Emma in the home where their family broke apart is a struggle Maddy is not in the mood to face, especially since she's recovering from her ex-boyfriend's betrayal.
As the sisters wait for word of their grandmother, they begin to pack up the family belongings—and unpack memories of the idyllic summers of their childhood. But with those memories come long-buried secrets, and Maddy discovers that all was not as it appeared that last summer in Sea Haven. Meanwhile, Gram's neighbor, Connor Sullivan, seems overly interested in Gram's whereabouts. Maddy is drawn in by his quick smile and steady gaze in spite of herself.
Undercurrents of jealousy and resentment threaten to pull the family under again, maybe for good this time. As tensions rise, the sisters must find a way to accept each other for the women they've become—and Maddy must decide if falling in love again is worth the potential heartbreak.
---
What do you think about this review?
Comments
No comments posted.

Registered users may leave comments.
Log in or register now!