"Does she love the duke or not, in this warm contemporary romance..."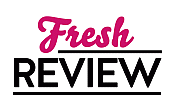 Reviewed by Clare O'Beara
Posted May 28, 2019

Bonnie Blythe and Theo Wharton are two of the side characters featured in GETTING HOT WITH THE SCOT, which I recently read. Bonnie and Theo are the best friends of the main characters from that romance novel. In another transatlantic tale by Melonie Johnson, Bonnie has tried to keep her mind off Theo, whom she met on a girlfriends' holiday in England, because she's engaged. But her fiancé wouldn't discuss a wedding until he'd finished his doctorate, but Bonnie discovers he's been up to something else during those late night research sessions...
With her relationship in shreds, Bonnie has a chance to realise that she is, in fact, SMITTEN BY THE BRIT. She could have been getting to know this very nice, slightly formal Englishman better while touring London and Edinburgh. Now they happen to meet again in Chicago where Bonnie is an English professor. Too shellshocked to behave normally, Bonnie blows warm and cold, while securing a temporary lecturing post in literature at Cambridge University.
Theo is a duke with a ton of responsibilities. He's always known that the family estate was in a poor state financially, and like many before him, he's being prompted to consider marrying a wealthy woman to restore the coffers. Otherwise, the numerous staff and historical residences may all be at risk. He's also got sisters and a mother to support. A perfectly ordinary American lecturer might be his heart's desire but seems that can't be enough.
This series is called Sometimes in Love and here it's quite apt, as the on and off state of friendship, let alone a personal relationship, keeps the reader on the hop. All we can be sure of is that the group of girlfriends we got to know in the previous book is still close and chatty, and their warm advice will see problems through. This is a contemporary romance in more ways than one, with strong language and adult activities; an interesting read which lets us also keep tabs on the wedding preparations for the couple from the first book. I think the transatlantic nature of SMITTEN BY THE BRIT may be due to the tremendous interest in Meghan Markle marrying Prince Harry, and as far as I can tell, the detail is well recreated so readers on either side of the Atlantic should be pleased.
SUMMARY
An English professor starts a new chapter in her life and is swept up in a Jane Austen-esque romance with a modern day duke
Bonnie Blythe has modeled her life after her favorite books. If only her fiancé would get on the same page and agree to a wedding date.
She's not at all bitter that her best friend is getting married to a man she's known for less than a year, and Bonnie most definitely isn't thinking about the best man to be, Theo Wharton. It's just whenever she talks with the blue-eyed Brit, sparks fly.
When a shocking reveal ends Bonnie's engagement, she accepts a summer teaching job at Cambridge—only an hour away from Theo. Bonnie isn't ready for a new relationship, but the chemistry between her and Theo is impossible to ignore. But Theo's been hiding the truth about his identity; will Bonnie be able to weather the plot twist and grab the happily ever after of her dreams?
---
What do you think about this review?
Comments
No comments posted.

Registered users may leave comments.
Log in or register now!