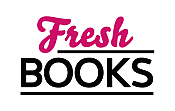 Start your holiday reads in November
"The feel good book of this summer."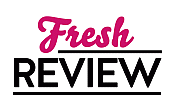 Reviewed by Sandra Wurman
Posted May 27, 2019

Romance Contemporary | Women's Fiction Contemporary
THE PERFECT DRESS by Carolyn Brown should come with a warning -- caution, smiles abound. Yes, once again Carolyn Brown has come up with a storyline that is guaranteed to make your day. THE PERFECT DRESS is about not being perfect. After all who can actually claim perfection, which by the way is just plain boring if you ask me. THE PERFECT DRESS is about a wedding gown store in a small western town that caters to plus size brides. Every girl is entitled to her dream of a wedding day, and the ladies of THE PERFECT DRESS are there to make that happen.
Along the way to the wedding day, we are treated to some fabulously engaging conversation between women who are bossy, sassy, and wonderful. All would be someone you'd love to have as a friend. That's the thing with any Carolyn Brown story. Her characters leap off the page into your heart. And THE PERFECT DRESS is no exception to that rule. Let's face it life just isn't perfect, but in order to have a happy fulfilled life, you must first accept that fact. Beauty is definitely in the eye of the beholder and even though some of us blanch at our reflection in the mirror that absolutely does not mean that we aren't beautiful in our own way. At THE PERFECT DRESS, Mitzi, Paula, and Jody are determined that every bride-to-be that enters their shop sees a beautiful princess in their dream gown. After all, so many brides have been dreaming of their trip to the altar. They have a vision. The ladies at the Perfect Dress understand that. They are all larger women, tall and curvy. They know how society is sometimes downright insulting and rude. Their lives aren't perfect. They would all like to meet that special someone and commit to a happily ever after life. But they aren't sitting around waiting for Mr. Right to come. Mitzi, Paula, and Jody have each-others backs. They are a force to reckon with.
Families can be a problem just as much as strangers. And Paula and Jody seem to have drawn short straws when it comes to family support. Mitzi is lucky. She has her father and her grandmother. And now that Graham has returned to town with his lovely twin daughters dare we hope that there is a Mr. Right in Mitzi's future. We can only hope. As in all Carolyn Brown stories we are treated to quite a cast of characters, too numerous to mention here, and candidly I wouldn't want to ruin your experience meeting them. THE PERFECT DRESS is very honest in its approach with dealing with plus size women and their needs and desires. Carolyn Brown treats them with dignity, humor, and love. So if you are looking for a great summer read especially for those that aren't all that taken with their own mirror reflection, and that about includes every woman I've ever know, then THE PERFECT DRESS is definitely for you.
SUMMARY
A plus-size Texas gal has designs on an old crush in New York Times bestselling author Carolyn Brown\'s exuberant, bighearted romance.

In the small town of Celeste, Texas, Mitzi Taylor has never quite fit inside the lines. Nearly six feet tall, flame-haired, and with a plus-size spirit to match every curve, she\'s found her niche: a custom wedding-dress boutique catering to big brides-to-be with big dreams. Taking the plunge alongside her two best friends, she\'s proud they\'ve turned The Perfect Dress into a perfect success.

Just when Mitzi has it all pulled together, Graham Harrison walks back into her life, looking for bridesmaid dresses for his twin daughters. A still-strapping jock whose every gorgeous, towering inch smells like aftershave, the star of all Mitzi\'s high school dreams is causing quite a flush.

For Mitzi, all it takes is a touch to feel sparks flitting around her like fireflies. She can just imagine what a kiss could do. Graham\'s feeling it, too. And he\'s about to make that imagination of Mitzi\'s run wild. Is it just a hot summer fling, or are Mitzi\'s next designs for herself and seeing her own dreams come true?
---
What do you think about this review?
Comments
1 comment posted.
Re: The feel good book of this summer.

This is sounds great. Thanks for the review.
(Kathleen Bylsma 8:30pm May 28)
Registered users may leave comments.
Log in or register now!