"They share a secret so big that it could destroy their world..."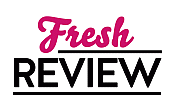 Reviewed by Magdalena Johansson
Posted May 21, 2019

As a big fan of WW2 historical fiction MISTRESS OF THE RITZ was a must read for me. I've previously read THE GIRLS IN THE PICTURE by Melanie Benjamin and it's a fabulous book and I was looking forward to reading a new book by the author.
MISTRESS OF THE RITZ is the story about Blanche Auzello and her husband Claude, the hotel director of the Ritz. And, I found the story to be very captivating. We get both the story about their lives together after the Germans invade France and set up headquarters at the Ritz as well as the story of how they first met and their first years as a married couple. Blanche is a reckless American woman who dreamt about becoming a movie star, instead, she fell head over heels in love with Claude Auzello. But, cultural crashes and other obstacles would dominate their lives until the end. And, that also made this reading very entertaining. It's a passionate love story about two people who in different ways did what they could to thwart the Germans. But, no love story is glamour and happiness and they both kept secrets from each other that drove them apart. And, there is one secret they both have together that is so big that it could destroy everything.
MISTRESS OF THE RITZ is an engrossing book based on the lives of Blanche and Claude Auzello. It's a must-read for historical fiction fans. It's a book that pulls you from the very start and keeps you interested until the very end. I especially enjoyed reading about their marriage problems, mostly because of the fact that Blanche is so American and Claude is so very French and their view of married life is so very different. And Melanie Benjamin writes so well that you really feel like you're at the Ritz.
SUMMARY
A captivating novel based on the story of the extraordinary real-life American woman who secretly worked for the French Resistance during World War II—while playing hostess to the invading Germans at the iconic Hôtel Ritz in Paris—from the New York Times bestselling author of The Aviator's Wife and The Swans of Fifth Avenue.
Nothing bad can happen at the Ritz; inside its gilded walls every woman looks beautiful, every man appears witty. Favored guests like Ernest Hemingway, F. Scott Fitzgerald, Coco Chanel, and the Duke and Duchess of Windsor walk through its famous doors to be welcomed and pampered by Blanche Auzello and her husband, Claude, the hotel's director. The Auzellos are the mistress and master of the Ritz, allowing the glamour and glitz to take their minds off their troubled marriage, and off the secrets that they keep from their guests—and each other.
Until June 1940, when the German army sweeps into Paris, setting up headquarters at the Ritz. Suddenly, with the likes of Hermann Goëring moving into suites once occupied by royalty, Blanche and Claude must navigate a terrifying new reality. One that entails even more secrets. One that may destroy the tempestuous marriage between this beautiful, reckless American and her very proper Frenchman. For the falsehoods they tell to survive, and to strike a blow against their Nazi "guests," spin a web of deceit that ensnares everything and everyone they cherish.
But one secret is shared between Blanche and Claude alone—the secret that, in the end, threatens to imperil both of their lives, and to bring down the legendary Ritz itself.
Based on true events, Mistress of the Ritz is a taut tale of suspense wrapped up in a love story for the ages, the inspiring story of a woman and a man who discover the best in each other amid the turbulence of war.
---
What do you think about this review?
Comments
No comments posted.

Registered users may leave comments.
Log in or register now!