"A noble heroine and a dashing hero who fights to give her a happily-ever-after!"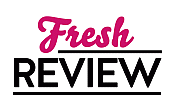 Reviewed by Miranda Owen
Posted May 9, 2019

ROGUE MOST WANTED is the fifth book in Janna MacGregor's Cavensham Heiresses series. In the prologue, Janna MacGregor details Lord William Cavensham's first disastrous exposure to that disease called "falling in love". William's innocence is shattered along with his heart, and he throws himself into a life of purpose and hard work. It's extremely fitting that William should be thrown together with the heroine of this book. Lady Theodora Worth, the new Countess of Eanruig, is exactly the sort of woman that William deserves. The thing that brings them together is the same problem that threatens to keep them apart -- the odious new Duke of Ferr-Colby and his plans to strip Theodora of her title. This story is framed as a sort of fairy tale with true love struggling to conquer all in the end.
In so many stories, it's usually the hero who acts noble and performs all manner of good deeds. In ROGUE MOST WANTED, the hero is a very good man, but it's the heroine who has responsibility heaped upon her and acts for the greater good, almost at her own expense. I love a story with two main characters who are classic "good guys" and are easy to cheer on as they battle villains and try to do what's right. Thea struggles to honor the memory of her late grandfather by supporting and championing the tenants of the Ladykyrk estate. What she wants versus what she feels she must do tear her apart. There are plenty of friends and family members who try and act as Cupid and help this romance along. Will eventually fights to keep Thea, and Janna MacGregor floods every page with longing, enchantment, and passion. For all the angst that's abundant when Will and Thea are temporarily separated, their reunion is deliciously romantic and poetic.
ROGUE MOST WANTED has a noble heroine and a dashing hero who fights to give her a happily-ever-after. This is an enjoyable story about duty versus desire and two good people who are almost undone by their goodness. I hope Avalon and Devan get together in a future book. I'm not normally a fan of the "enemies-to-lovers" trope, but I'm curious to see if anything develops between them.
SUMMARY
The next sweeping, emotional and witty romance in the Cavensham Heiresses series from beloved author Janna MacGregor.

Wanted: an engagement of convenience. Found: A noble suitor.

Raised on a remote Scottish estate by her adoring grandfather, Lady Theodora Worth has inherited an earldom as well as the land itself. But when an upstart duke challenges her claim to the title and the Ladykyrk estate, Thea is suddenly in need of a husband—in name, at least. An elderly neighbor with a thoroughly modern sensibility and a dashing great-nephew just might be the answer to Thea\'s prayers. Except she has no intention of marrying the first man she meets. That would be utterly ridiculous.

It just can\'t be him. . .

Lord William Cavensham is entirely too devoted to his family\'s estate—ever since he was jilted as a lad--to wed, but he agrees to meet the woman his aunt has taken under her wing—and introduce her to possible suitors. But after just one meeting with beautiful, spirited Thea, Will is determined to help her reclaim her title. And even moreso, he can\'t stop thinking that perhaps marriage to this bold, passionate woman may be the one thing he\'s been missing all along?
---
What do you think about this review?
Comments
1 comment posted.
Re: A noble heroine and a dashing hero who fights to give her a happily-ever-after!

enjoyed the review
(Denise Holcomb 6:52pm May 13)
Registered users may leave comments.
Log in or register now!