"A sparkling romance cloaked in mystery with clever dialogue!"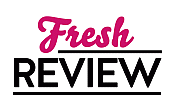 Reviewed by Miranda Owen
Posted May 9, 2019

LADY NOTORIOUS is the fourth book in Theresa Romain's Royal Rewards series. Cass Benton is a woman with unique skills determined to survive and even thrive, despite assorted male louts that surround her. Cass and her twin brother Charles work for Bow Street, as well as taking on private cases, in order to support themselves. Their current case has Cass working for the charming and delightfully affable George, Lord Northbrook. Working a case while assuming a different identity gives Cass a little freedom to explore her attraction to George as well as prove that she can be independent. What follows is a superb balance of romance and mystery.
I love a well-written romance, and LADY NOTORIOUS has all the witty banter and beautifully articulated inner emotions and sublime absurdities that I crave. The Duke of Ardmore, George's father, along with a few other aristocrats stand to benefit as the members of the tontine are eliminated. Since recent events make things look slightly sinister, George hires Cass and Charles to investigate. An injury takes Charles out of the game and has George and Cass working together more closely. Theresa Romain tells this story from alternate perspectives and gives readers a glimpse into the true feelings of this hero and heroine. As an intellectual and somebody who has a curiosity about life, George respects Cass for her intelligence and adventurous spirit. Having been emotionally abandoned by his parents -- his mother to laudanum and his father to gambling -- the idea of having an engaging partnership with somebody like Cass is incredibly attractive. As they get to know each other, the level of trust increases along with the attraction. I find it adorable the way George pines for Cass and tries to get her to take him and a possible relationship with him seriously. At the same time, Theresa Romain makes the reason Cass finds for trying to remain detached very credible. For so long, Cass has been the only one she can truly rely on. She worries about trusting George enough to take a chance and fall in love with him.
LADY NOTORIOUS is a sparkling romance cloaked in mystery with clever dialogue. This story was very cinematic for me, and the characters and locations come to life. LADY NOTORIOUS is a wonderful blend of gothic mystery and light-hearted romance. This hero and heroine are loads of fun to read about as they fall in love and solve a mystery together. I look forward to reading Theresa Romain's next historical romance.
SUMMARY
Cassandra Benton has always survived by her wits and wiles, even working for Bow Street alongside her twin brother. When injury takes him out of commission, Cass must support the family by taking on an intriguing new case: George, Lord Northbrook, believes someone is plotting to kill his father, the Duke of Ardmore. Decades before, the duke was one of ten who formed a wager that would grant a fortune to the last survivor. But someone can't wait for nature to take its course—and George hopes a seasoned investigator like Cass can find out who.
Cass relishes the chance to spy on the ton, shrewdly disguised as handsome Lord Northbrook's notorious "cousin." What she doesn't expect is her irresistible attraction to her dashing employer, and days of investigation soon turn to passionate nights. But with a killer closing in and her charade as a lady of the ton in danger of collapsing at any moment, Cass has no choice but to put her life—and her heart—in the hands of the last man she ought to trust . . .
---
What do you think about this review?
Comments
No comments posted.

Registered users may leave comments.
Log in or register now!