"Reminiscent of The Great Gatsby..."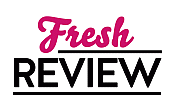 Reviewed by Svetlana Libenson
Posted May 7, 2019

Historical | Women's Fiction | Women's Fiction Historical
In September in 1957, recent newlyweds from Georgia, Henry and Effie arrive in Cape May, New Jersey for their honeymoon. But the summer season is over and the town is deserted of tourists and entertainment. Thinking of cutting their honeymoon short to go back to Georgia, Henry and Effie end up meeting a sophisticated group of cosmopolitans who convince them to stay in town and extend their honeymoon. Bored and intrigued, Henry and Effie agree to stay. But the longer they stay, the more temptations in forms of alcohol and sex their new friends throw their way until one night that will alter Henry and Effie's lives forever.
Blending a sophisticated brew of innocence and bitterness as well as adding a dash of the calm before the storm that is reminiscent of The Great Gatsby by F. Scott Fitzgerald, CAPE MAY by Chip Cheek was a true delight to devour. The best part of the story are the multifaceted characters that we meet, and how often with a right word or action, we really see into their souls and become captive to their desires. These are the characters that one either hates or loves, understands or judges. Other parts of the story that I truly enjoyed are the feeling of aimlessness amongst the wealthy set, of being lost in the jungle of life, and how Effie and Henry change after their honeymoon. I also really enjoyed Clara, Max, and Alma, and wished there could have been updates on their lives at the end of the book.
CAPE MAY is a rare tale where I can say that all elements of the tale worked well together and its a book I will return to again to figure out and see what else I can find out about the characters. For a reader seeking a book that is reminiscent of The Great Gatsby, or else an unconventional tale of love and romance where certain elements can go wrong, CAPE MAY by Chip Cheek should be a wonderful treat for both the upcoming seasons of summer.
Learn more about Cape May
SUMMARY
A mesmerizing debut novel by Chip Cheek, Cape May explores the social and sexual mores of 1950s America through the eyes of a newly married couple from the genteel south corrupted by sophisticated New England urbanites.
Late September 1957. Henry and Effie, very young newlyweds from Georgia, arrive in Cape May, New Jersey, for their honeymoon only to find the town is deserted. Feeling shy of each other and isolated, they decide to cut the trip short. But before they leave, they meet a glamorous set of people who sweep them up into their drama. Clara, a beautiful socialite who feels her youth slipping away; Max, a wealthy playboy and Clara's lover; and Alma, Max's aloof and mysterious half-sister, to whom Henry is irresistibly drawn.
The empty beach town becomes their playground, and as they sneak into abandoned summer homes, go sailing, walk naked under the stars, make love, and drink a great deal of gin, Henry and Effie slip from innocence into betrayal, with irrevocable consequences.
Erotic and moving, this is a novel about marriage, love and sexuality, and the lifelong repercussions that meeting a group of debauched cosmopolitans has on a new marriage.
---
What do you think about this review?
Comments
No comments posted.

Registered users may leave comments.
Log in or register now!