"Will the camp curse come back to haunt him?"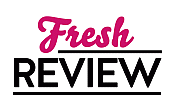 Reviewed by Patricia (Pat) Pascale
Posted May 7, 2019

The Proctors' are having trouble in their marriage. What better time to send their eight-year-old son, Joey, to sleep-away camp while trying to resolve their problems? Joey was a loner, small for his age, and very fearful about leaving his parents. He begged them not to send him to camp but they drove him up in their Mercedes and left him there.
Camp Waukeelo is in the Berkshire Mountains on Echo Lake. Joey did not enjoy camp life and was counting the time until he could return home. He especially did not like the stories told in the evening by the fire by the counselors. The most popular legend was about a man who abducts children from the camp every seven years. He picked children that were loners, which fit Joey's description. He had nightmares after hearing that tale.
At the last swim lesson, his counselor, Alex Mason lined up his campers and told them to dive into the water, swim to the raft, touch it, then swim back. Then they would be done for the day. The campers all jumped into the deep, dark water and started swimming. All except for Joey. He was petrified of water and had not learned to swim. He looked pathetic and began to cry. Alex picked Joey up and threw him into the water. Then he dove in coming up next to Joey. Joey was thrashing around and grabbed for Alex. He got hold of he chain around Alex's neck breaking it. Furious, Alex pulled him out to the raft in the center of the lake, putting Joey on it, telling him to swim back on his own. That was the last time Alex was ever seen again.
Twenty years later, we are introduced to Alex Mason's picture-perfect life as a multi-millionaire land developer. With a gorgeous blonde wife and two daughters, they have everything. Suddenly, bizarre events begin swirling around him. In a building, he is planning to bid on in Brooklyn, one wall, bright red, and looking like blood spelled out JOEY. Returning to his lavish home, he sees the water in his pool is red. He calls the police. They investigate and discover the pool water is animal blood. The police think it is a prank but Alex does not. Now Joey is definitely on his mind. Is he still alive? Has he returned to seek vengeance on Alex for leaving him on the raft at Camp Waukeelo?
THE DROWNING is a superb thriller. It brings chills when such horrible things continue to assail Alex. Things go terribly wrong and the police are closing in... The plot is so creepy and will keep you turning pages to get to the end... J.P. Smith has an ingenious imagination, leaving us to use ours. How will you bring this story to an ending so it will be over now? Happy reading!
SUMMARY
Every seven years, a boy disappears from Camp Waukeelo. Who will be next?
It doesn't take long for a little boy to disappear. Joey Proctor can't swim, but that doesn't stop camp counselor Alex Mason from leaving him out on a raft in the middle of the lake in a fit of rage. Alex only meant to scare the kid, teach him a lesson. He didn't mean to forget about him. But now Joey is gone… and his body is never found.
More than twenty years later, Alex is a success. The proof is there for anyone to see, in the millions of dollars he makes, his lavish house, his beautiful wife and daughters. And no one knows what happened that summer at camp. At least, no one should know. But it looks like Joey Proctor may be back to take his revenge…
---
What do you think about this review?
Comments
No comments posted.

Registered users may leave comments.
Log in or register now!