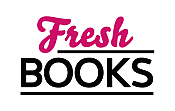 Sweet Romance + Thrilling Intrigue = February Best Reads
"Murder, spies, suspense, and passion abound in Burning Cove"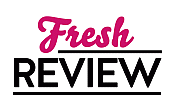 Reviewed by Bonnie Rose
Posted May 7, 2019

Romance Historical | Romance Suspense | Suspense Historical
Amalie Vaughn was known as "The Flying Princess," and was the star of the small circus she and her family worked for. When a serial killer with a penchant for trapeze artists picks Amalie as his next victim, she cleverly outwits him, but at a substantial cost. Though not charged with any crime, suspicion does fall on Amalie, and whether she was truly the intended victim. Times are hard in the 1930's, and the small circus can't withstand the scandal and closes, leaving Amalie having to search for a new way to make a living. She buys the Hidden Beach Inn, hoping to transform it into a successful bed and breakfast in the town of Burning Cove. She didn't realize that a noted Hollywood psychic recently died there and that many think the place is cursed. When her only guest, an inventor, is murdered during a presentation in a most bizarre manner, the rumors about Hidden Beach really escalate.
Matthias Jones is an engineer by trade. He also has the unique talent of being a human lie detector, which he uses in consulting jobs. Currently, he is in Burning Cove, on a secret mission to track down a notorious turncoat spy, and a valuable cipher machine. The trail has led to Dr. Pickwell, the very inventor who has just been murdered. Matthias heads to the Hidden Beach Inn, requesting to search the late doctor's room, only to encounter a suspicious Amalie, who doesn't see any reason to let this stranger into her dead guest's room.
Though Amalie and Matthias get off to a mutually suspicious and somewhat rocky start, they soon form a partnership due to some threatening events that occur. It seems that Amalie's would-be-murderer had an accomplice, one who's determined to finish the job his partner failed to execute. The action ramps up even further when Amalie and Matthias have attempts made on their lives by the thwarted spy who is determined to obtain the valuable cipher machine at any cost.
The adrenaline runs high, and soon, so does passion, as Matthias and Amalie's relationship turns personal and very steamy. There are certain things I expect from a book by Amanda Quick -- a hero and heroine who are intelligent and respect each other, and more than one mystery happening. TIGHTROPE delivers this, as well as a strong romance. Matthias has a vulnerability because of his ability to detect lies, and finds that most people are afraid of, or put off by this ability. They tend to discard him once they get close enough to realize what he can do. He senses only honesty and acceptance from Amalie, and their relationship soon evolves from the physical to solid trust and genuine love. TIGHTROPE is one of those books that flows along at a great pace and held me captivated all the way through, and I greatly enjoyed this latest installment in the BURNING COVE series.
SUMMARY
An unconventional woman and a man shrouded in mystery walk a tightrope of desire as they race against a killer to find a top secret invention before it's too late.

Former trapeze artist Amalie Vaughn moved to Burning Cove to reinvent herself, but things are not going well. After spending her entire inheritance on a mansion with the intention of turning it into a bed-and-breakfast, she learns too late that the villa is said to be cursed. When the first guest, Dr. Norman Pickwell, is murdered by his robot invention during a sold-out demonstration, rumors circulate that the curse is real.

In the chaotic aftermath of the spectacle, Amalie watches as a stranger from the audience disappears behind the curtain. When Matthias Jones reappears, he is slipping a gun into a concealed holster. It looks like the gossip that is swirling around him is true—Matthias evidently does have connections to the criminal underworld.

Matthias is on the trail of a groundbreaking prototype cipher machine. He suspects that Pickwell stole the device and planned to sell it. But now Pickwell is dead and the machine has vanished. When Matthias's investigation leads him to Amalie's front door, the attraction between them is intense, but she knows it is also dangerous. Amalie and Matthias must decide if they can trust each other and the passion that binds them, because time is running out.
---
What do you think about this review?
Comments
No comments posted.

Registered users may leave comments.
Log in or register now!