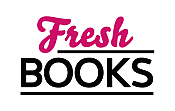 April showers us with great reads! Stay safe!
"Nobody liked Dixie Huddleston... but who wanted her dead?"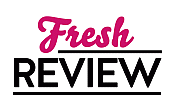 Reviewed by Debbie Wiley
Posted May 7, 2019

Librarian Cleo Watkins has her hands full. The president of the Catalpa Springs Library Board, Mercer Whitty, has become enamored with a young lady who has her own version of a bookmobile, one that has very few actual books. Worse yet, Belle Beauchamp wants to put her skills at "innovating" towards the library itself, something that involves removing most of the library's cherished books. Meanwhile, Dixie Huddleston is promising to return a book she's kept checked out for over 40 years, claiming the luck of the book has turned on her, and she has to make amends before she dies. Someone does want Dixie dead, however, as she's murdered in her home in a very unusual way and now almost everyone in town is a suspect- including Cleo. Can Cleo help identify the murderer and save her own precious library from "innovation"?
READ ON ARRIVAL is the second book in the Bookmobile Mystery series. I love books, particularly cozy mysteries, featuring librarians and books, but I have to admit I was a little worried that Cleo's age would make it hard for me to relate to her. Shame on me, as I can't wait to dive into the first book, BETTER OFF DEAD, as Cleo is a hoot!
The opening pages of READ ON ARRIVAL had me hooked. The descriptions of BOOK IT, the book lacking bookmobile, still have me in stitches! Nora Page's clever sense of humor infuses the entire book, keeping the mood light despite the horrifying death of Dixie. I don't want to reveal any spoilers as there are lots of humorous moments but the ones featuring Belle and her plans for the library are just priceless. Cleo's horror at each and every ridiculous idea is one every book lover will appreciate.
READ ON ARRIVAL is one of the best cozy mysteries I've read this year (and I've read quite a few already). Spectacular humor, a chilling murder, a plethora of suspects, and a heroine who would give Miss Marple a run for her money all make READ ON ARRIVAL a must-read for cozy mystery fans.
SUMMARY
Senior librarian Cleo Watkins takes the wheel of her trusty bookmobile—only to speed right into the middle of a murder plot.
Death, deadly omens, and a decades-overdue book put senior librarian Cleo Watkins on a collision course with a killer in the second Bookmobile mystery.

Septuagenarian librarian Cleo Watkins believes in gracious manners, sweet tea, and justice—library justice. For over forty years, Cleo has tried every trick in the book to get delinquent patron Dixie Huddleston to return the most overdue volume in Catalpa Springs, Georgia. When Dixie says she'll finally relinquish the book, Cleo is shocked. She's even more startled by the reason: superstitious Dixie says she's seen the signs: she's about to die and is setting her affairs in order.

Cleo dismisses Dixie's ominous omens…until she and her gentleman friend, Henry Lafayette, arrive at Dixie's home to find her dead. Cleo suspects murder. The police agree but promptly list Cleo among the likely culprits. To clear her good name and deliver justice, Cleo uses her librarian skills to investigate, with Henry and her trusty bookmobile cat, Rhett Butler, at her side.

However, the killer has opened a new chapter of terror. Death threats appear around town, and residents start seeing bad luck everywhere, including in Cleo and her beloved bookmobile Words on Wheels. With her bookmobile and legacy on the line, Cleo accelerates her sleuthing. Suspects and clues stack up, but so does the danger. Another death is coming due, and Cleo fears the killer may be about to turn the final page on someone she loves most.
---
What do you think about this review?
Comments
No comments posted.

Registered users may leave comments.
Log in or register now!