"Can the fragile peace remain when another foe intervenes?"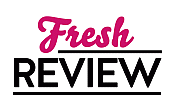 Reviewed by Debbie Wiley
Posted May 7, 2019

Mercy Thompson's declaration on the bridge that day has changed the balance of things. Now, the pack is embroiled in the politics between the US government and the Gray Lords, and Mercy's husband and Pack Alpha, Adam Hauptman, has his hands full trying to maintain the peace. Unfortunately, things are about to heat up as another foe has arrived in town.
I think I fell in love just a little with the whole idea of miniature zombie goats! As Mary Jo points out in STORM CURSED, they just sound cute even with the word zombie in it. STORM CURSED has all the elements we love in a Mercy Thompson book. We've got humor (hence the miniature zombie goats), lots of butt-kicking action, political intrigues with the various species of supernaturals, and the camaraderie we expect from the much-beloved characters. We're learning about a lot of new powers and the witches play a very large role in STORM CURSED.
STORM CURSED is the eleventh book in the phenomenal Mercy Thompson series. I would strongly encourage new readers to start with the first book, MOON CALLED, and read through the entire series in chronological order as Patricia Briggs has been carefully crafting both her world and her characters over the course of the series. Besides, the Mercy Thompson series is one of the best urban fantasy series out there so why wouldn't you want to enjoy each and every moment?
Patricia Briggs throws some interesting curveballs at us in STORM CURSED. Patricia Briggs is not letting her world stagnate but is instead expanding and broadening the horizons with each new entry into the series and oh wow, does STORM CURSED ever deliver! No spoilers here but I have questions on how things are going to proceed after the events of this book, and it's going to be so hard to wait on the next book to see where Patricia Briggs takes us next! If you love urban fantasy, then Patricia Briggs and the Mercy Thompson series are a must read for you!
SUMMARY
My name is Mercedes Athena Thompson Hauptman, and I am a car mechanic.
And a coyote shapeshifter.
And the mate of the Alpha of the Columbia Basin werewolf pack.
Even so, none of that would have gotten me into trouble if, a few months ago, I hadn't stood upon a bridge and taken responsibility for the safety of the citizens who lived in our territory. It seemed like the thing to do at the time. It should have only involved hunting down killer goblins, zombie goats, and an occasional troll. Instead, our home was viewed as neutral ground, a place where humans would feel safe to come and treat with the fae.
The reality is that nothing and no one is safe. As generals and politicians face off with the Gray Lords of the fae, a storm is coming and her name is Death.
But we are pack, and we have given our word.
We will die to keep it.
---
What do you think about this review?
Comments
No comments posted.

Registered users may leave comments.
Log in or register now!